Summer interior trends to adopt in our Glasgow apartments
Another season and a whole lot of interior trends that you can adopt into your own home.
From bringing the outdoors inside to downtown apartment styles, as well as pastels and metallics. There is a whole selection to try and test to suit your taste.
In this latest blog post we'll be looking at interior styling for our apartments, in particular focusing on our Pollokshaws Living development – minutes from the heart of Glasgow's Southside and City Centre.
Spacious, with fresh natural lighting throughout, they provide endless styling opportunities to homeowners. So here they are, the top 4 suggested trends you should be adopting into your apartment this summer.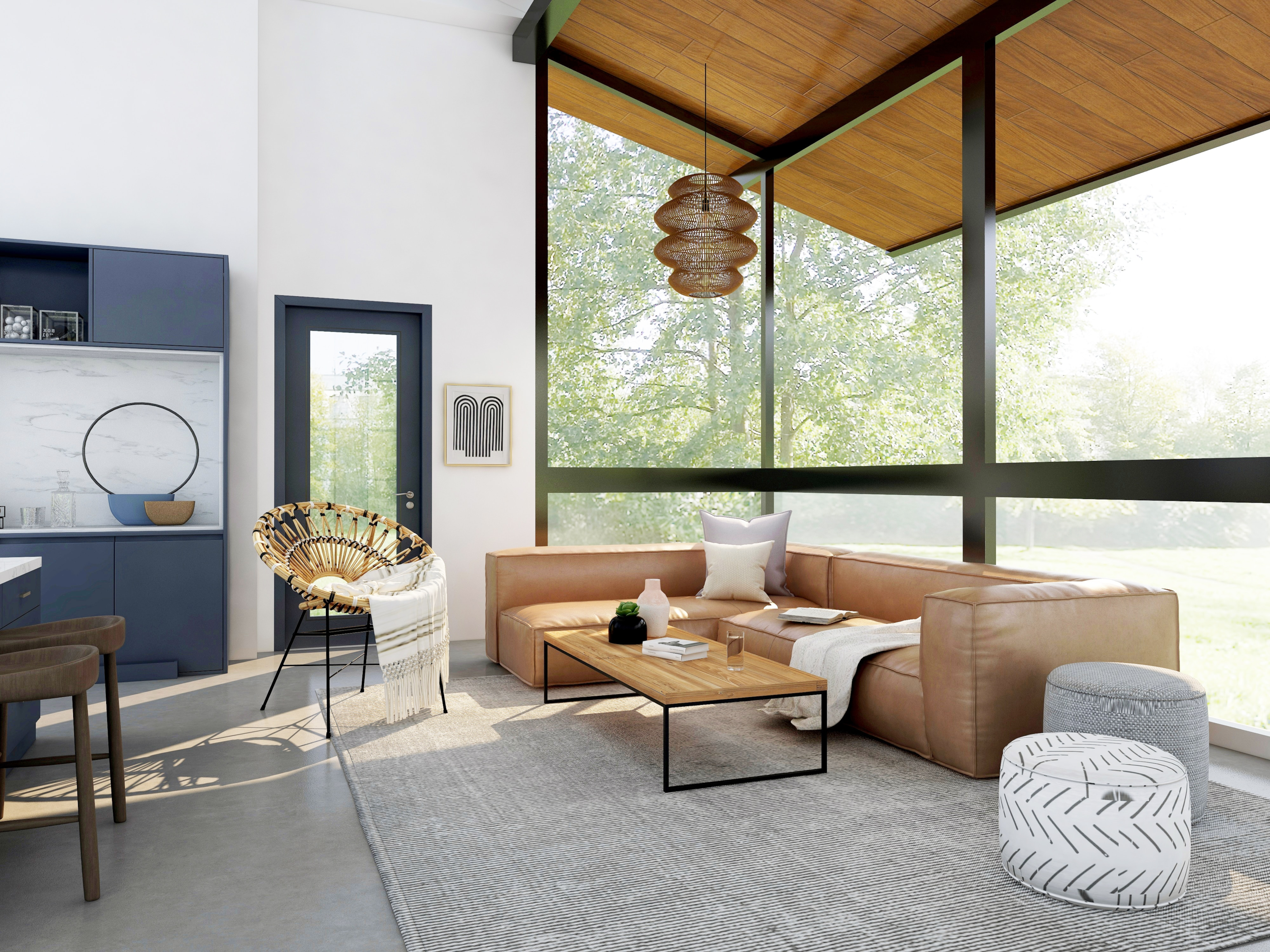 Boho chic/Comfort core
As first choice we begin with the boho chic/comfort core combination. Still utilising the classic earthy palettes that boho is known for, it's great for creating a warm and welcoming feel in our open plan apartments.
It also brings in textured finishes and layering for a cosy feel, all whilst keeping a slightly minimalist look.
This would be fairly simple to introduce into any of our new apartments in Glasgow, with just a lick of paint and select furniture/accessories to complete the look.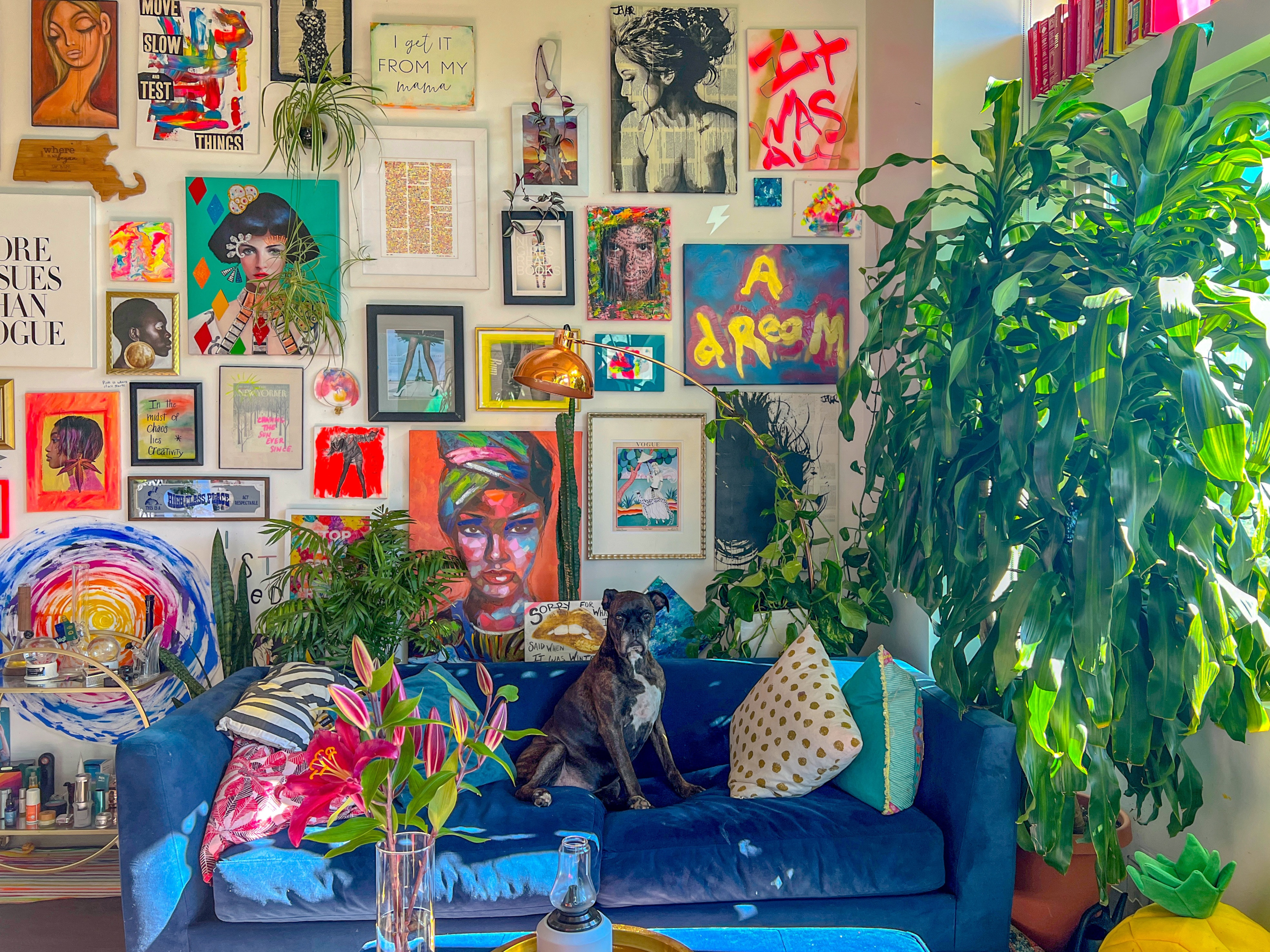 Modern maximalism

If something more eccentric sounds better suited to you, then the artistic expression and freedom of maximalism may be more up your street.

Embrace bold and extravagant colours, patterns, and layering, display your cherished items or pieces of nostalgia. Truly let your personality shine through and think more is more.

This style suits the open plan layout of our Southside apartments as the abundance of artwork, colours, shape and texture is a great way to bring spaces together.

However what we would say is maximalist style is built up over time, so don't expect to have the completed look straight away, see it more as a collector activity.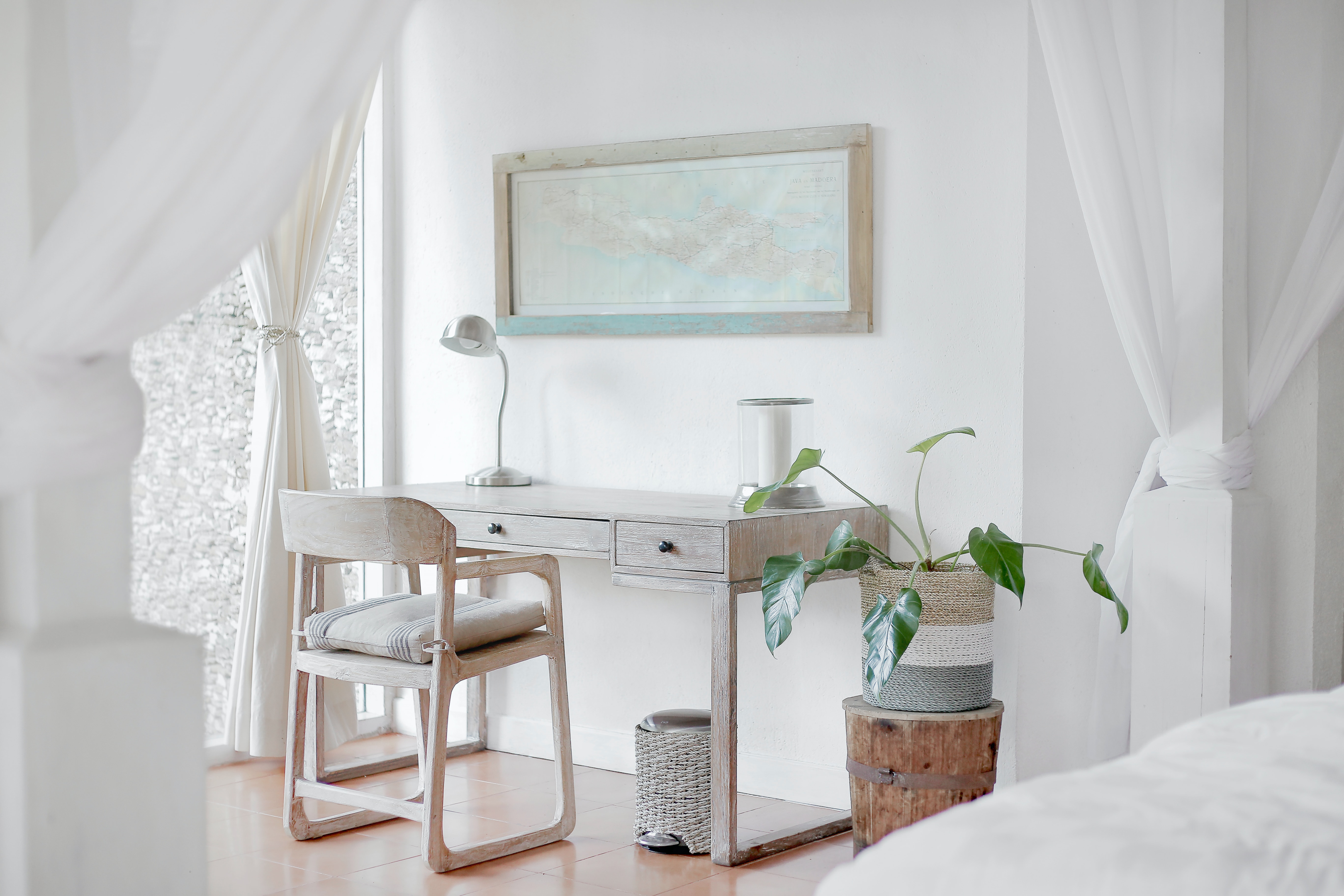 Relaxed coastal style
And if maximalism seems a bit much, then how about opting for the 2023 trend that also picks up on some key pattern and colour trends – relaxed coastal style.
Think of the ocean, sand and sky: crisp whites, neutral hues, and fresh blues, all paired with stripe accessories and natural finishes.
Again perfect for your new Urban Union apartment, as you'll be able to benefit from your freshly plastered and painted white walls, saving you some DIY.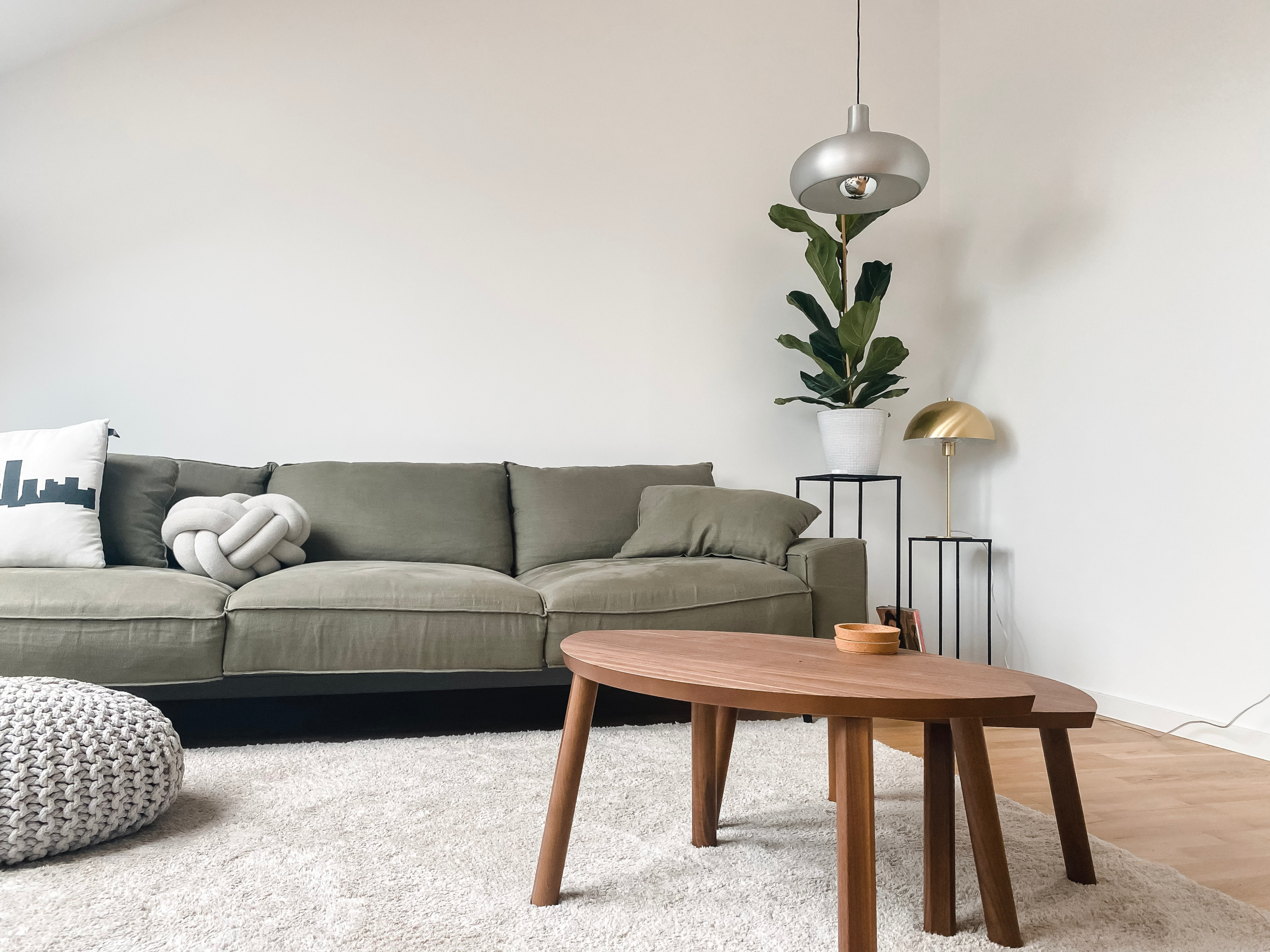 70s influence
Still not found the one for you? How about some nostalgia in the form of a 70s aesthetic. We're talking metallic and brass finishes, velvets, olive green and more.
However how far you are influenced by this flamboyant era is entirely down to you. Take the picture above for example, this home utilises the large rug, the rounded lamps and furniture and organic table shapes – all complemented by an olive green couch.
The great thing though? The subtle nod to the era isn't completely obvious, which means you don't have to make the commitment to having a vintage style home.
You could easily recreate this look in our Pollokshaws apartments with a few trips to local and city centre furniture shops and antique markets. What a great way to explore your new location.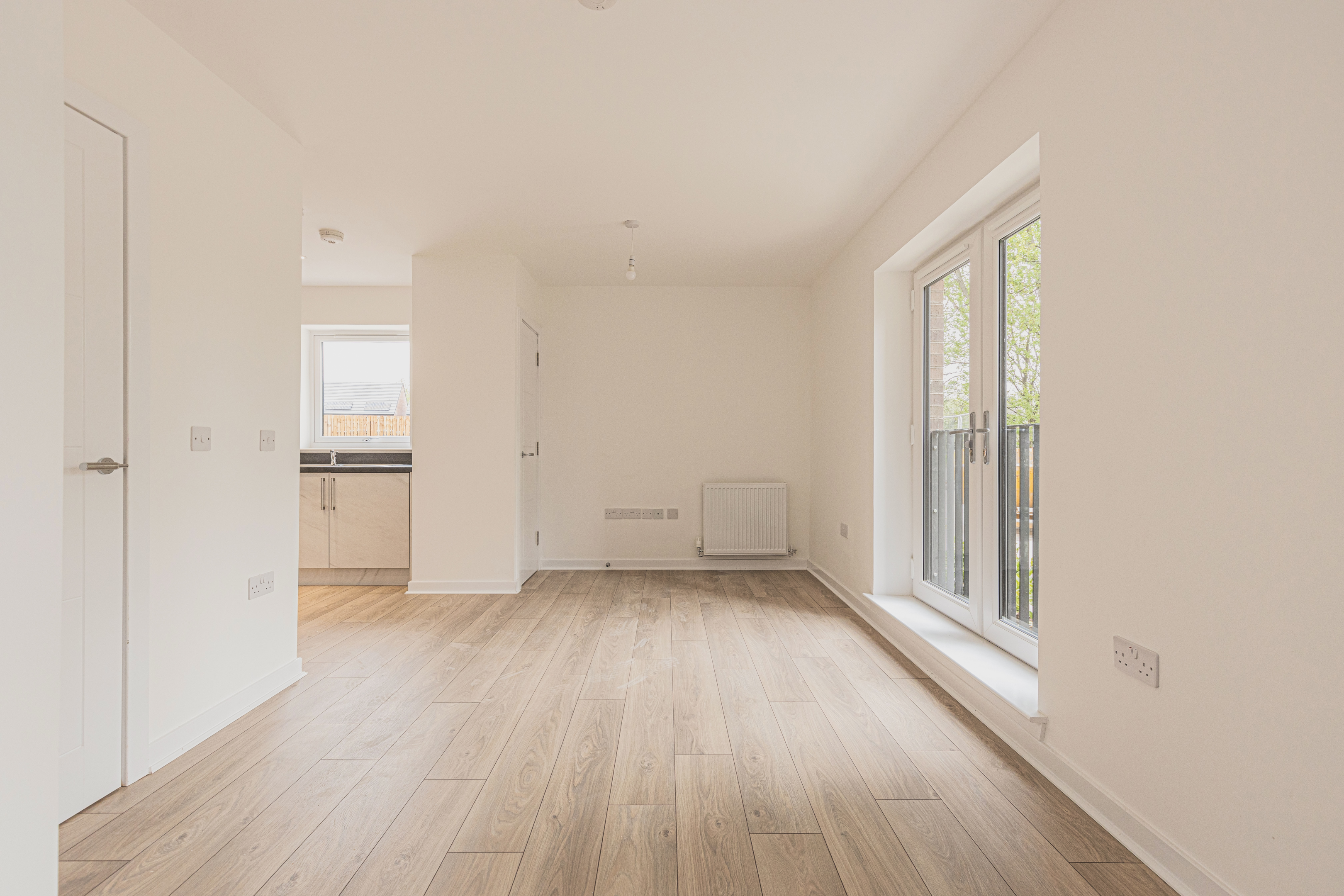 Looking to purchase one of our Glasgow Southside apartments?
We mentioned before regarding the high demand for our Pollokshaws Living development, but time really is of the essence for any house hunters. Particularly those looking for apartments, as just four remain on site.
Make sure to get in touch with our sales team directly to arrange a viewing and secure your new home. Call us on 07498 057112 or email pollokshawsliving@urbanunionltd.co.uk