Roof terrace ideas for your Laurieston Living home
With longer summer nights and the better weather slowly making an appearance, what could be better than being able to enjoy it from the comfort of your own private roof terrace?
And you could be doing just that this summer, we have just two three bedroom townhouses remaining in our Laurieston Living development, each with a nine foot roof terrace.
But just how do you make the most of of this available outdoor space? This blog post should provide a little inspiration.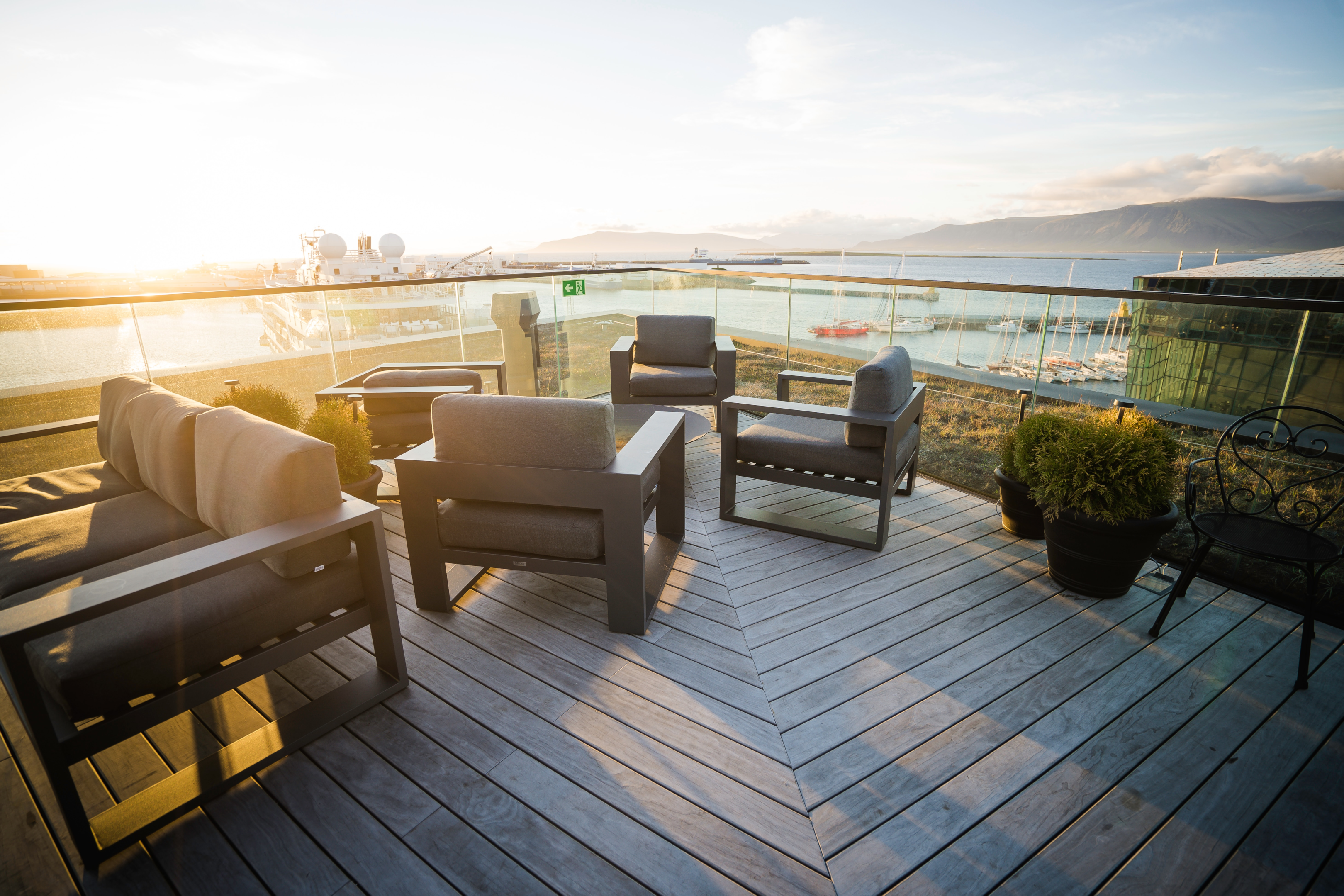 Invest in comfortable seating for your roof terrace
Firstly we would begin proceedings by searching for the best chairs and coffee table options for your seating area. Think comfort and convenience, you don't want to have too much effort getting out of your lounging position.
Take the above image for example, this sleek rooftop garden uses wooden decking and grey padded seats with extended widths on arm rests to place drinks. All of which is complemented by potted plants and shrubbery to add a little greenery to the area.
This is the ideal inspiration if you're looking to keep things minimal. Otherwise go wild with L shaped couches, hammocks and more if you're looking to be a little bold.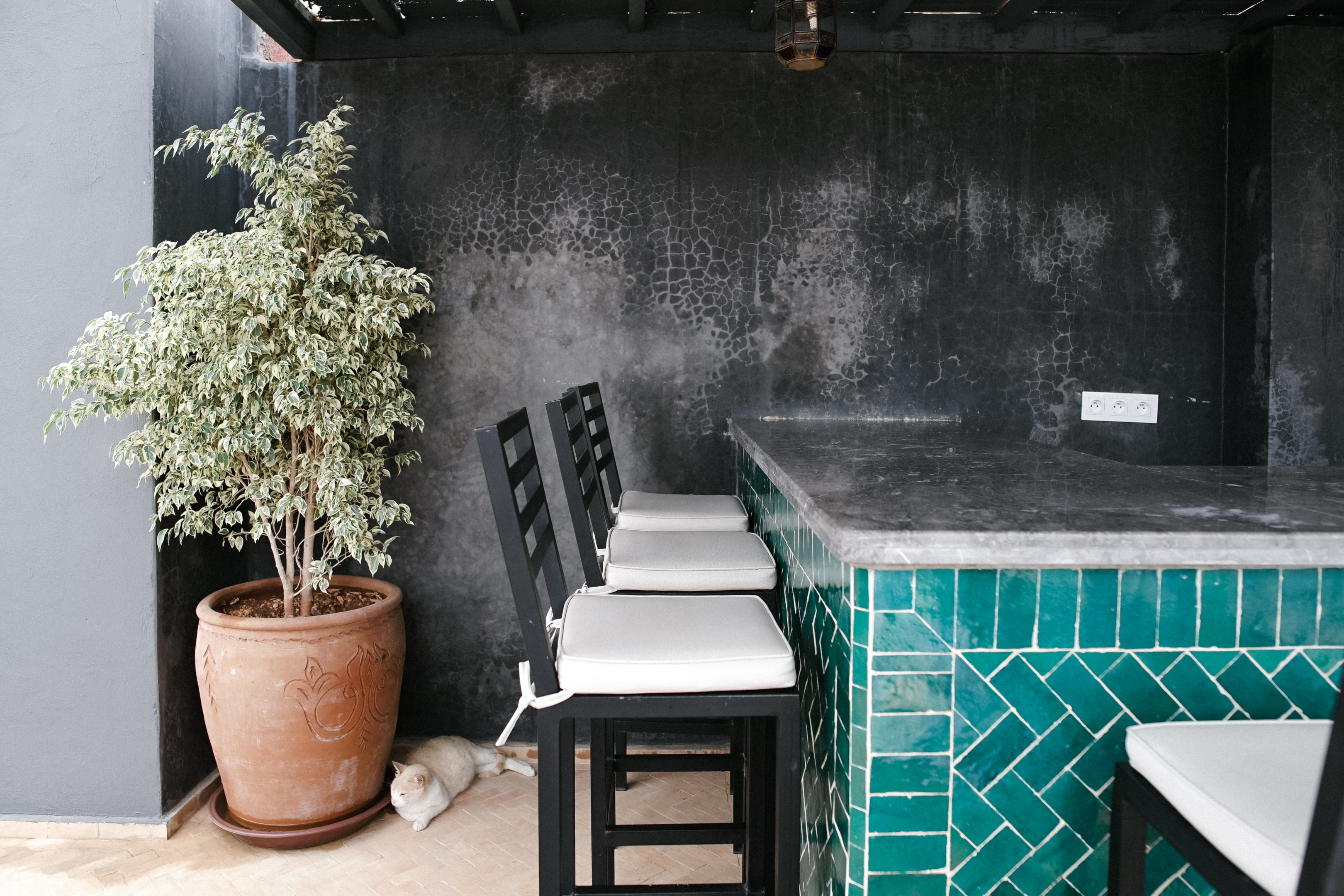 Bar/ dining area options for your roof terraces
Next, think about your social space within your rooftop terrace. Consider an outdoor kitchen or pizza oven and create a cosy and inviting outdoor bar/ dining area – perfect for having family or friends round. Or even just for yourself to enjoy.
Make sure seats are set at a comfortable height, that there's plenty of space for everyone and you've picked easy to maintain surfaces. Remember these will be subject to the Scottish climate, even when covered.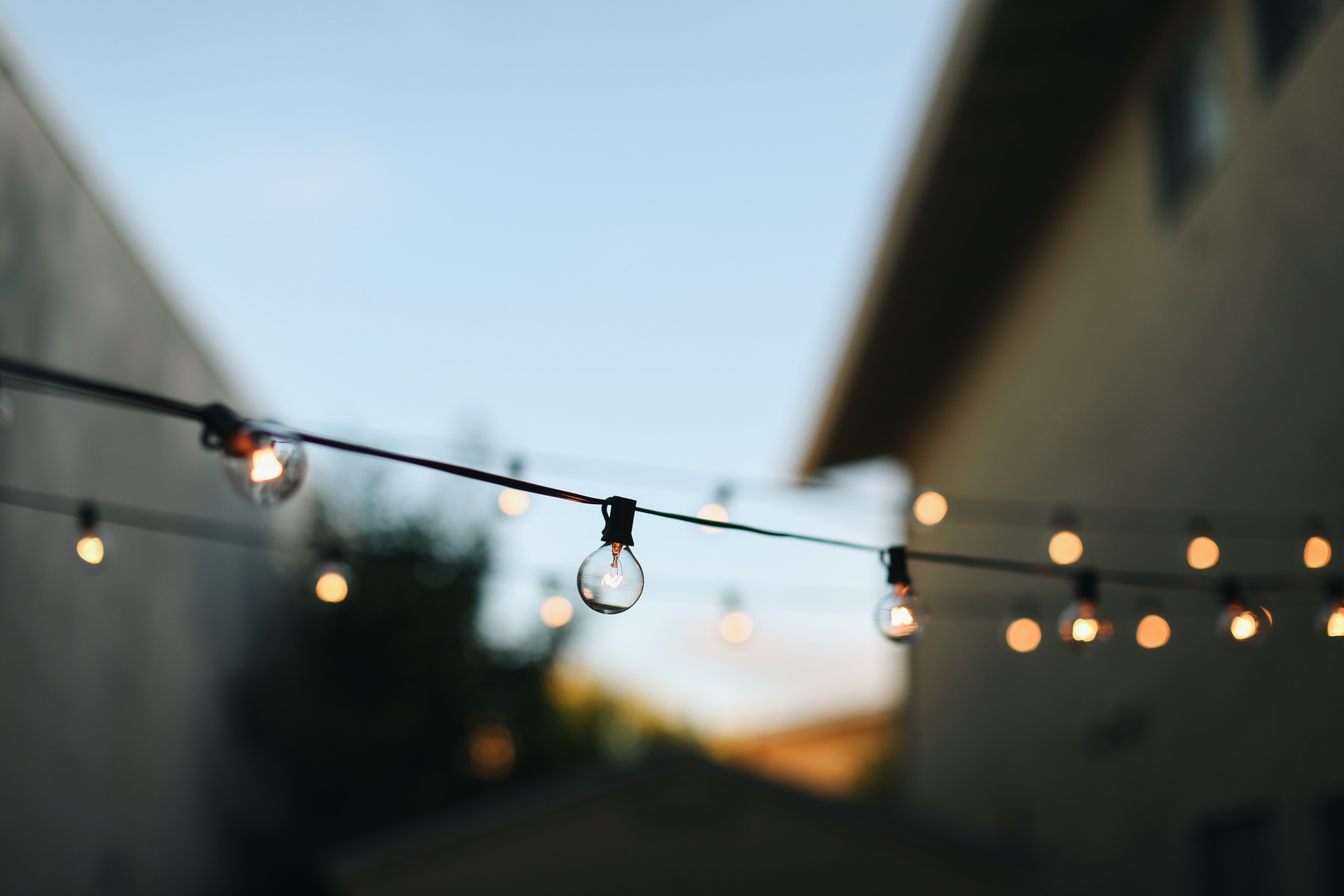 Think about coverings and overhead decoration for your roof terrace design
And talking about covers, what options do you have prepared for protecting you overhead and allowing you to enjoy your private space all year round?
Whether it's a pergola too create shade in warmer weather or a retractable canopy for the rain, you can also use these accessories to create a little privacy from neighbours or passersby.
String lights are also a great roof terrace decoration, adding a little sparkle at night.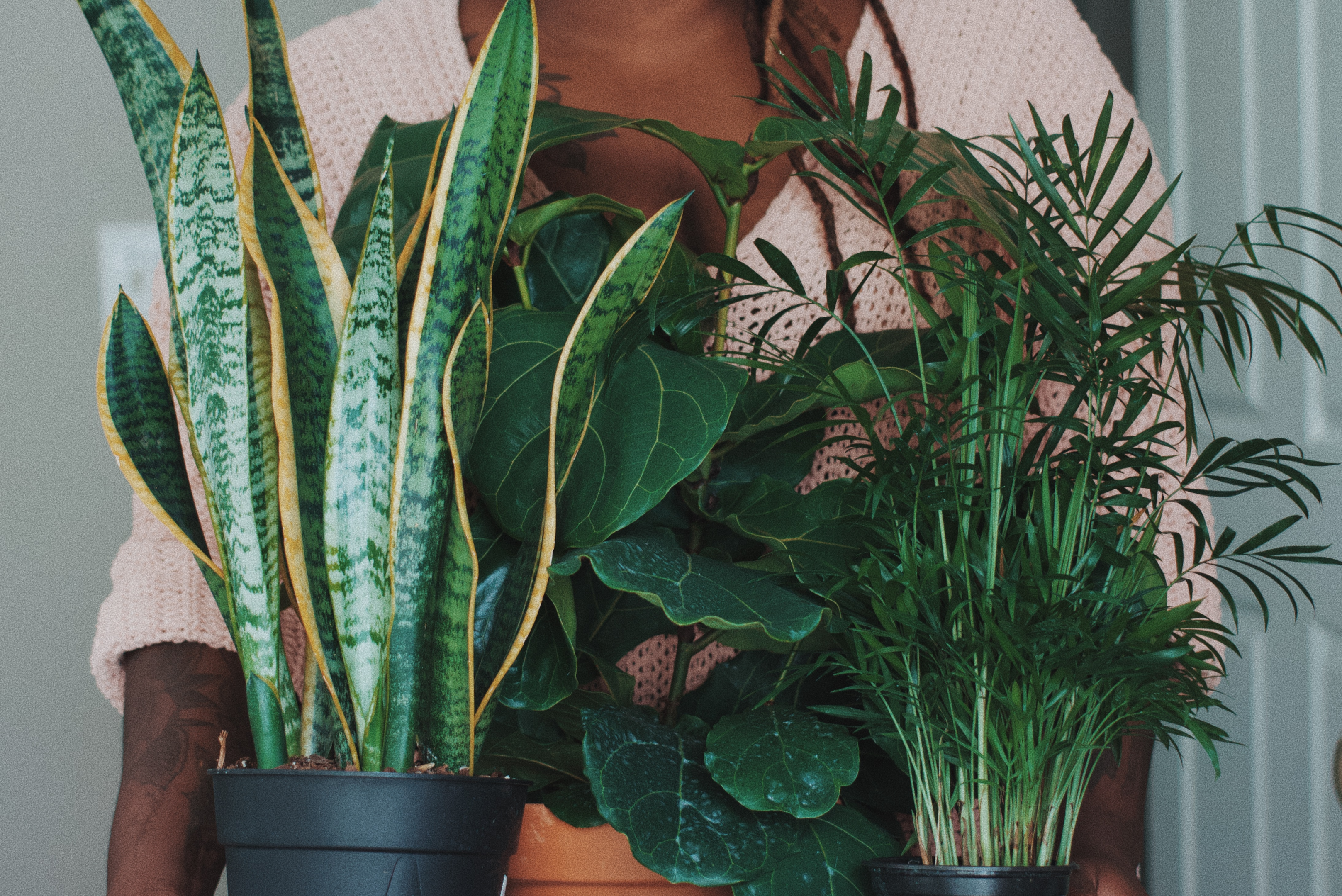 Finish your contemporary roof terrace with some plants
And finally, when it comes to plants, stick to those suited to warmer weather with minimal maintenance.
Think snake plants and cactuses, these can be impactful in small quantities, giving you more time to enjoy your outdoor space.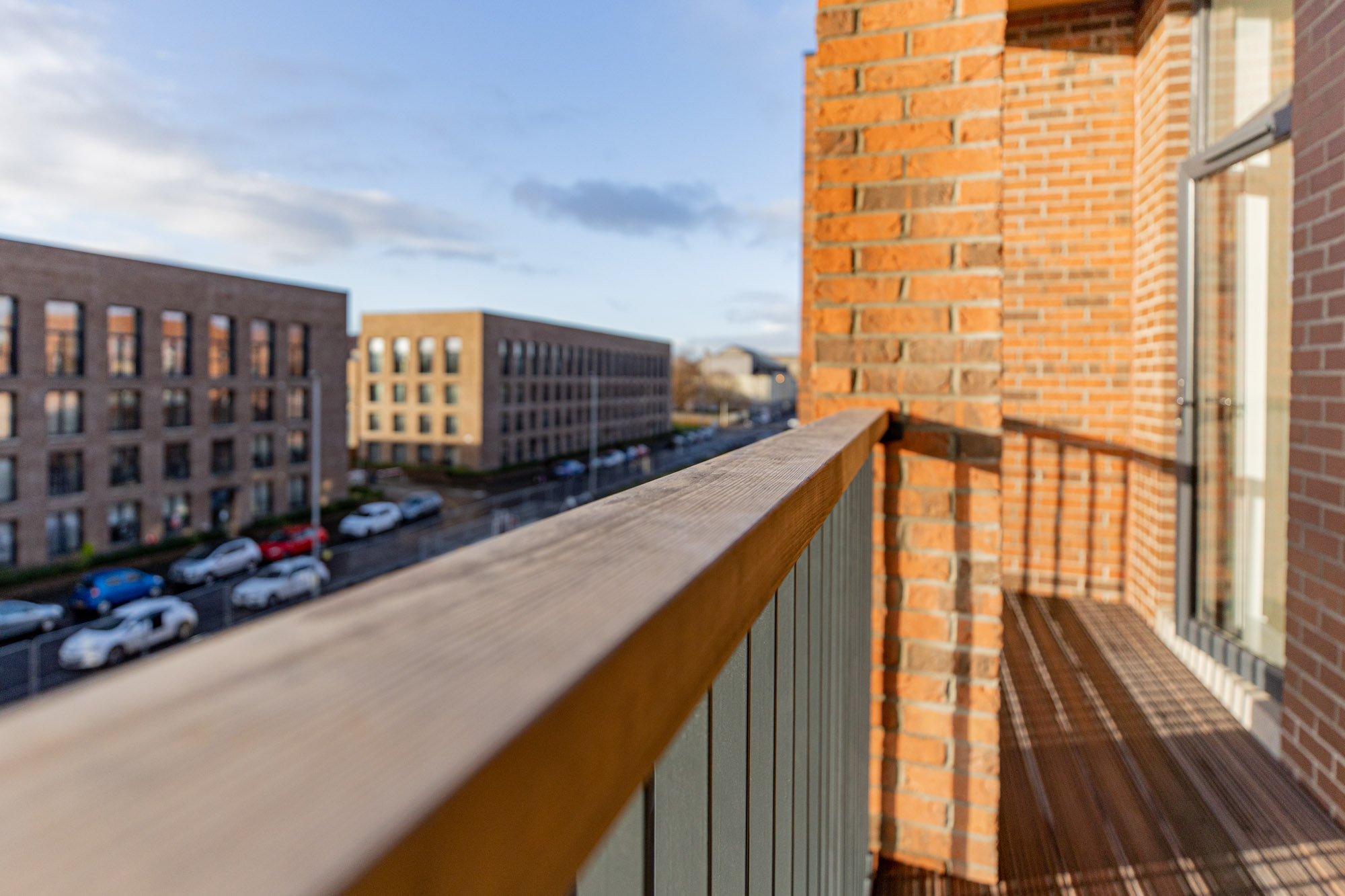 Interested in purchasing your own townhouse with roof terrace?
A reminder that we only have two three bedroom townhouses remaining, each with a nine foot roof terrace. If you would like to get in touch with our team for further information regarding Plots 52 or 53, please contact 07498 057114 or e-mail lauriestonliving@urbanunionltd.co.uk.
Prices start from £320,995.