A Dedicated Team
We have been building new homes and regenerating communities since 2013 and have established a strong brand throughout Scotland.
Spirit, innovation, honesty and personal association with our clients are the underlying values behind everything that we do.
Buying a new home doesn't need to be difficult or stressful. By following our simple steps and with advice at hand at every stage, you will be moving into your new Urban Union Home quicker than you ever imagined possible.
Your Local Customer Care Team:
Monday to Thursday 8.30am – 5pm
Friday 8.30am – 3.30pm
0141 530 4000
customerservice@urbanunionltd.co.uk
Out of Hours
Pollokshaws 0121 221 2885
Pennywell 0121 221 2869
These out of hours numbers can help with:
Loss of power
Loss of heating
Water leak (not containable)
Security issues (External doors not locking, smashed windows)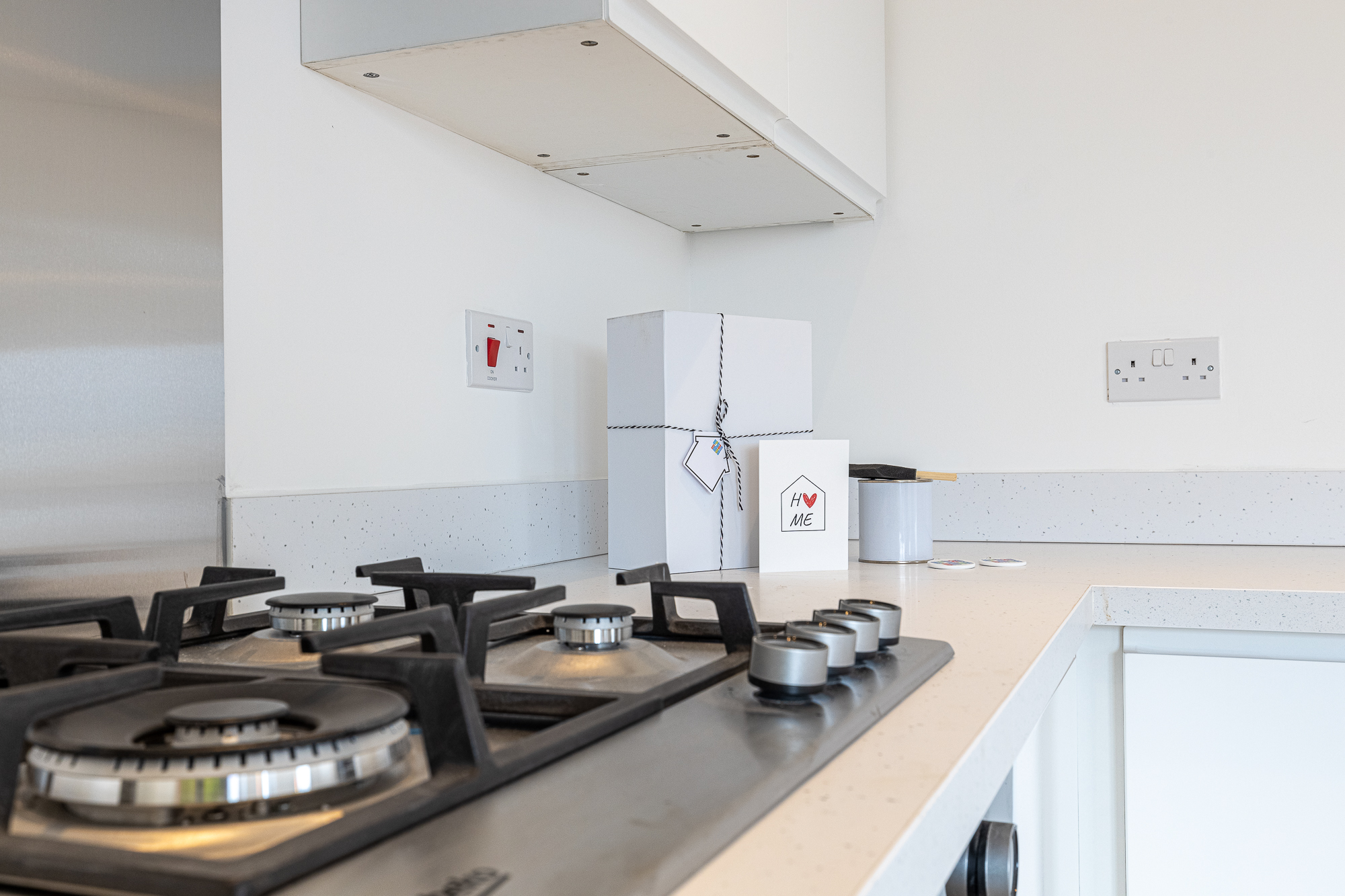 A Simple Purchasing Process
In choosing to buy a brand new Urban Union home, you can be confident that you are dealing with a house building company which prides itself on its professional standards and work practices and is recognised for doing so.
At Urban Union, we make sure that each development has a dedicated team responsible for ensuring your satisfaction. Your key contact from reservation right through to legal completion and after care, is your Sales Advisor, who will have a wealth of information regarding the local area, schools and leisure activities. They are highly trained and experienced in handling most situations that can occur and will always be on-hand to help. Take a look at our Homebuyer's Guide and Homeowner's Guide for more information.
Coming Soon
NEW RELEASE of Townhouses and Apartments
Laurieston Living
Scottish Property Awards 2023 Regeneration Project of the Year, Laurieston sees the latest release at phase three deliver 191 new homes and apartments. This award winning development continues Urban Union's highly successful regeneration project of the Gorbals area which has already benefited from 537 new homes.

Phase three at Laurieston Living is set to complete in Summer 2026 and forms part of the wider Laurieston Transformational Regeneration Area (TRA), a £140 million revitalisation as part of the Transforming Communities: Glasgow (TC:G) is a programme that aims to regenerate eight key neighbourhoods across the city.

Recognised for outstanding work in creating new communities, this latest development project by the highly regarded and multiple award winning developer Urban Union sees the delivery of a collection of appealing one and two bedroom apartments and four and five bedroom homes.

As with all Urban Union homes, phase three at Laurieston Living will provide not only the comforts and efficiencies of a new build house but so much more.
Hamiltonhill Living
A collaborative partnership with  Queens Cross Housing Association, Hamiltonhill Living is the latest housing development announced by our team at Urban Union.

Assisting in the regeneration of the Hamiltonhill area of Glasgow, we will be delivering a total of 600 new homes – 50% of which will be available for rent through the housing association and the other 50% will be available for private sale.

Comprising of a variety of different house types, we will be aiming to meet the needs of a wide range of diverse lifestyles and budgets, from first-time buyers to growing families.

Our specification includes apartments and terraced housing, all in close proximity of Glasgow City Centre.

The regeneration of the area will be delivered over a 10 year period, split over four phases, having initially launched in August 2022
Pennywell Living
This latest release of properties see Urban Union create a collection of 134 brand new properties at the sought after Pennywell Living development in Edinburgh. These are on the back of the success in Phases 1 and 2 where all types and sizes have been extremely popular and sold out in record time.

Phase 4 will see the release of 94 new properties including one and two bedroom apartments and two, three and four bedroom homes. Built to exacting standards, our next release will provide a modern, attractive home that can contribute towards living a healthy, sustainable lifestyle. Every Urban Union home is highly energy efficient and comes equipped with all the features necessary for modern life, including well-finished, fully integrated kitchens, plenty of storage space and airy living areas, suitable for a wide range of buyers.

Edinburgh is an incredible place to live, the excitement of the city centre is within easy reach. There is an abundance of natural beauty across Edinburgh, and you'll never be too far from somewhere you can escape to for some peace and quiet. Register your interest in the next phase of this development from an award-winning developer.

Register your Interest
Be the first to get updates and further info about Pollokshaws Living
We've already bought a home from this developer before
"We've already bought a home from this developer before. We're really happy with them and we're looking forward to the summer. It's very energy efficient and modern."
APlot 26, Edinburgh
I've been very satisfied with what we've bought
"I've been very satisfied with what we've bought and how we've been dealt with. The quality of the build is good. A previous development we seen made us look at other developments of theirs."
APlot 129, Glasgow
I have now bought from them twice
"I have now bought from them twice. They are affordable."
APlot 18, Edinburgh
The homes are good value for money
"The homes are good value for money. They delivered it on time and the staff were very informative. The homes are good quality."
APlot 103, Glasgow
It was a really good and smooth process
"It was a really good and smooth process. They were very understanding of my circumstances. The location was convenient for me. The price was reasonable, especially for a two-bedroom flat in Edinburgh."
APlot 7 , Edinburgh
They do everything they say on the tin
"They do everything they say on the tin. The communication is good, the prices are reasonable and it's very modern. It's a nice neighbourhood, it's not too expensive here and It's got everything going for it"
APlot 90, Glasgow