With the last remaining of our latest release of one and two bedroom apartments within our Pennywell Living development, it felt only fitting that we inspire potential buyers with our interior styling advice – as we understand sometimes how hard it can be to visualise your new home.
However the white walls and unfurnished floors within these Edinburgh new builds give you with a complete blank canvas when it comes to decorating – providing you with endless design options.
And at just a 15 minute drive from the Scottish capital, it's not an opportunity that should be missed, as you can truly put your own stamp on the property and enjoy the perks of city living.
In this blog post we will look at colour choices, furniture placements and making the most of your space.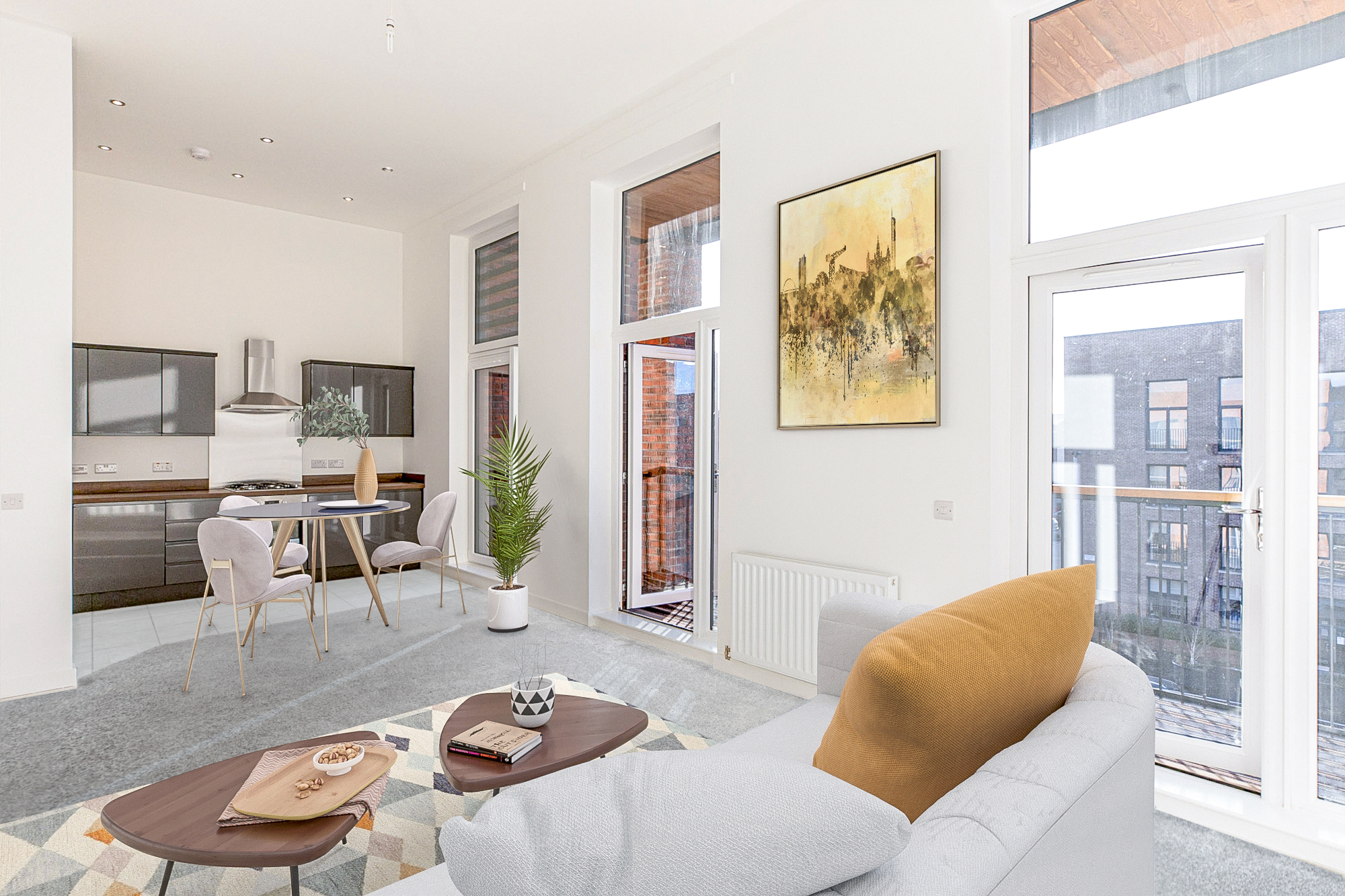 Open plan living
One of the key features of these contemporary living spaces are there large window formations, meaning you will benefit completely from natural lighting throughout your open plan kitchen/ lounge room.
The key to these spaces is to not overload them with furniture and to also consider the view and manouvreavility you would like to have, as this will dictate where furniture sits.
Personally, we would recommend working from the internal corners out in your property for the best results.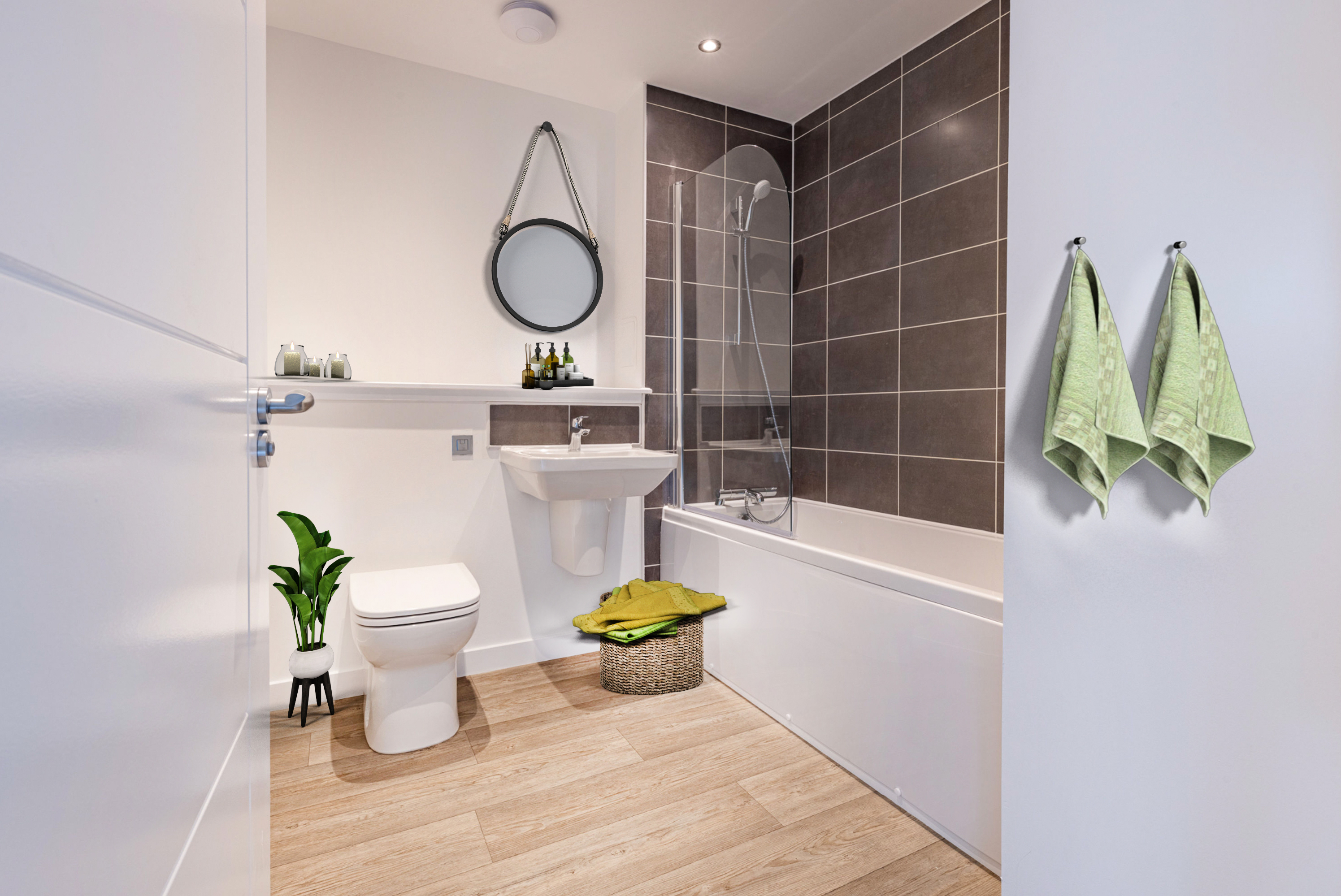 Colour choices within a new home
With freshly plastered surfaces, what a perfect time to paint – if you feel you need to inject a little colour in to your property.
Dark or neutral palettes will work best in the one and two bedroom apartments, as the warmer shades will not be washed out by daylight
However if you like the look and feel our your crisp white walls, then you can also introduce these colours with the use of flooring and accessories. Our team can offer a range of complementary flooring choices from our optional extras.
By sharing colours and flooring between both your kitchen and living room, it's a great way to create cohesion between both spaces.
Plants are also another great way to break up white space and they assist with air quality in your home.
Accessories to introduce in to new homes
And, when it comes to accessories, a rug is the perfect feature piece within an open plan living/ kitchen area and helps to bring the room together.
Functional items such as lamps and tables are also a good option, whilst artwork or mirrors can be used on bare walls.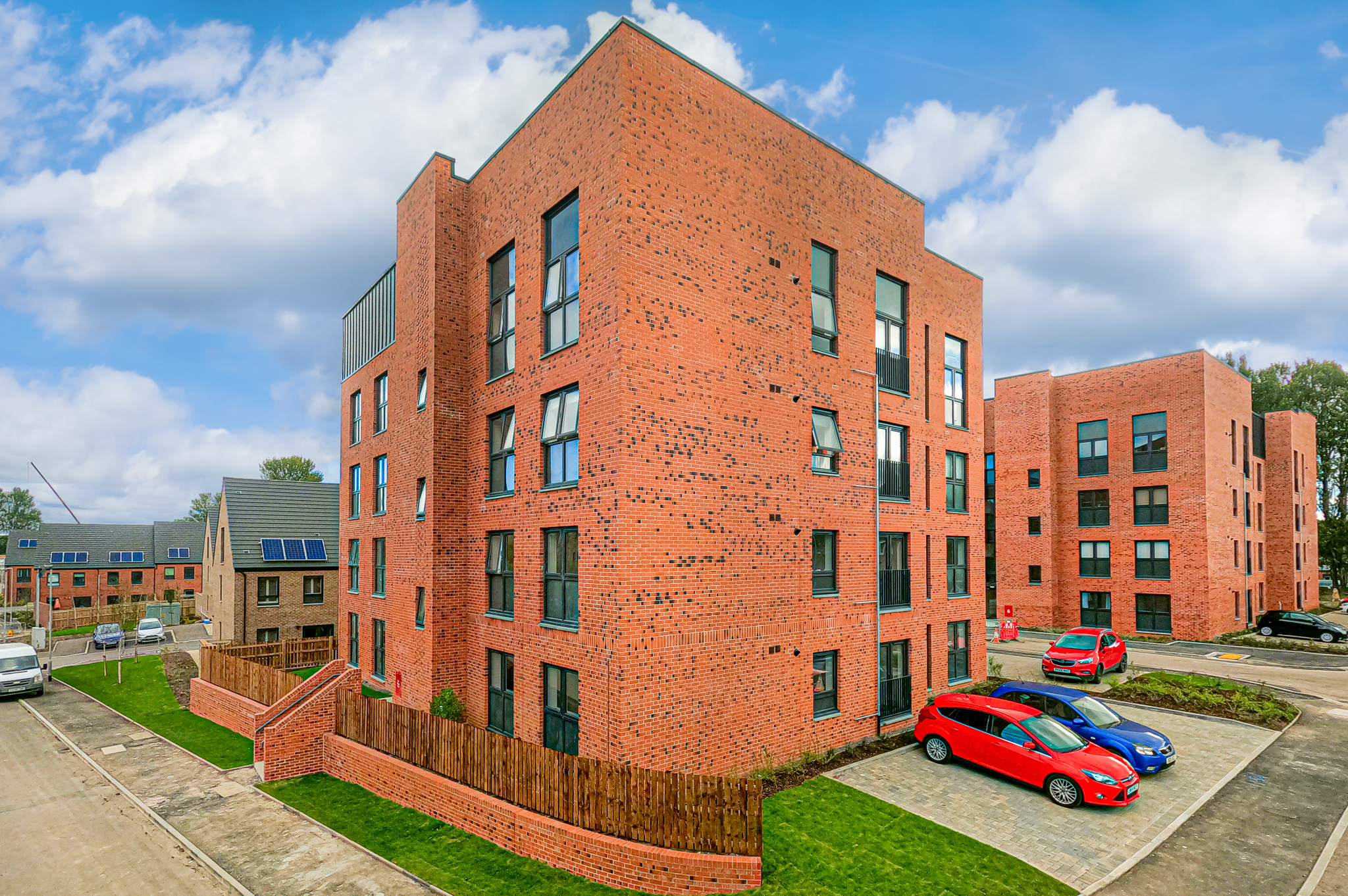 Find your new home or apartment with Urban Union
For further information, or to arrange a viewing of our new build homes and apartments, please get in touch with a member of our sales team via pennywellliving@urbanunionltd.co.uk or phone 07940 992182.
Properties at Pennywell Living are available from just £99 reservation fee with no deposit, with more developments on the horizon in Glasgow and the surrounding areas, all featuring both apartments and homes for sale.
You can also keep up to date with our latest developments by downloading our mobile app on either the App Store or Google Play.