How To Save for Your Holiday and Spend Less Whilst You're There!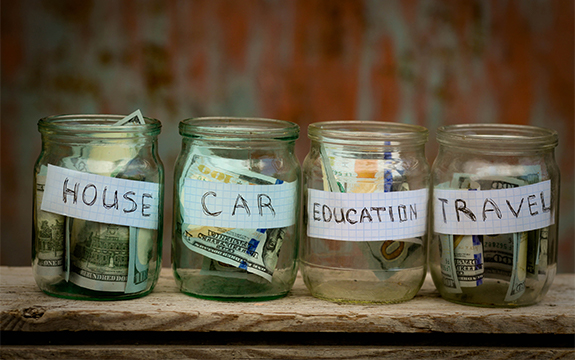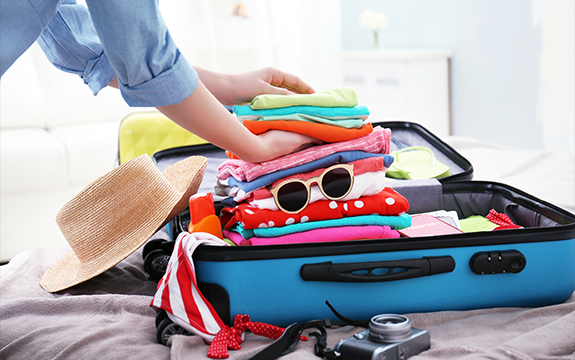 Determined to get some sun this year but not sure if you can afford it? If we could rely on another scorcher of a Scottish summer like we had last year that would be great! However, sometimes a change of scenery and chance to explore somewhere new is needed too. For the budget-conscious, we have rounded up some tips on how to holiday on the cheap this year – from saving tips, to getting the best holiday deals and being spending-conscious whilst you're there.
10 Saving tips for the holiday fund:
Forgo gym memberships for free outdoor exercise, or doing online HIT classes or YouTube yoga.
Cut down on those weekend takeaways and meals out with a healthier homemade meal instead.
Save all your change in a big bottle or jar – 10p a day = £36.50 – a meal out on holiday!
Set up a direct debit to a savings account.
Can you save on petrol, train or bus fayres by walking or cycling to work?
Add to the holiday fund by selling any unwanted items. Anything new you need? Bargain hunt at second-hand shops and scour freebie sites online.
Make sure you are on the best available deals for your home energy bills – switching providers could make a big saving annually.
Shop around for your local food shop (Lidl and Aldi often still give the cheapest offers), meal plan and avoid food waste!
Take leftovers and packed lunches to work over splurging on sandwiches in M&S.
Use discount sites and 2 for 1 deals when heading out for a mid-week date or weekend day out.
Planning:
Destination –The Maldives might be on your bucket list, but if the budget is tight this year, have a look at places close to home and budget out how far you can travel and where the best deals might be that you can still get excited about. Would you be open to home exchanges or even camping trips to save further money? Deciding such things may help narrow down on location too.
Set a budget – Sit down to work out how much you can afford to spend on accommodation, flights, any excursions and spending whilst there, as well as any spending on new clothes, luggage, passport renewal and travel insurance.
Book early – Being organised can help you secure a bargain, so if you know exactly when you want to go, book as far in advance as possible. This can also help spread out any spending.
Take advantage of sales – Traditional sale times, especially at the start of a new year, can see discounted holidays and airlines offering cheap flights so have a search online or pop into a travel agents in town.
Holidaying on a budget:
Budget for each day and put money aside – Be aware of the exchange rate. Know roughly what £5, £10 or £20 is in the foreign country to prevent accidental overspending. Work out how much you can afford to spend per day and take only that amount out with you – though it's sensible to also have another card with you for emergencies.
Be careful where you eat – Avoid tourist traps in main squares or on the waterfront! You'll often get a better, more authentic meal for less if you venture off the beaten track a little.
Snack through the day – If you have a big breakfast to start your day, you may only need snacks or picnic food you can pick up at supermarkets through the day, meaning you'll work up an appetite for your evening meal and not overeat/splurge on two meals out a day.
Consider all inclusive – Or cut out the worry about overspending on meals and go all inclusive, with all food and drink provided at no extra charge at your hotel – it may limit your choice in terms of location, but there's usually lots of options available and it saves the stress of deciding where to eat too.
Fill up water bottles – You need to keep hydrated in the sun and buying lots of bottled water each day can add up, not to mention create lots of plastic waste. Think about taking your flask from home and buying in large 5l bottles to refill with, and find places to top-up when out and about if possible too – just be mindful of water quality abroad.