Looking for your first home?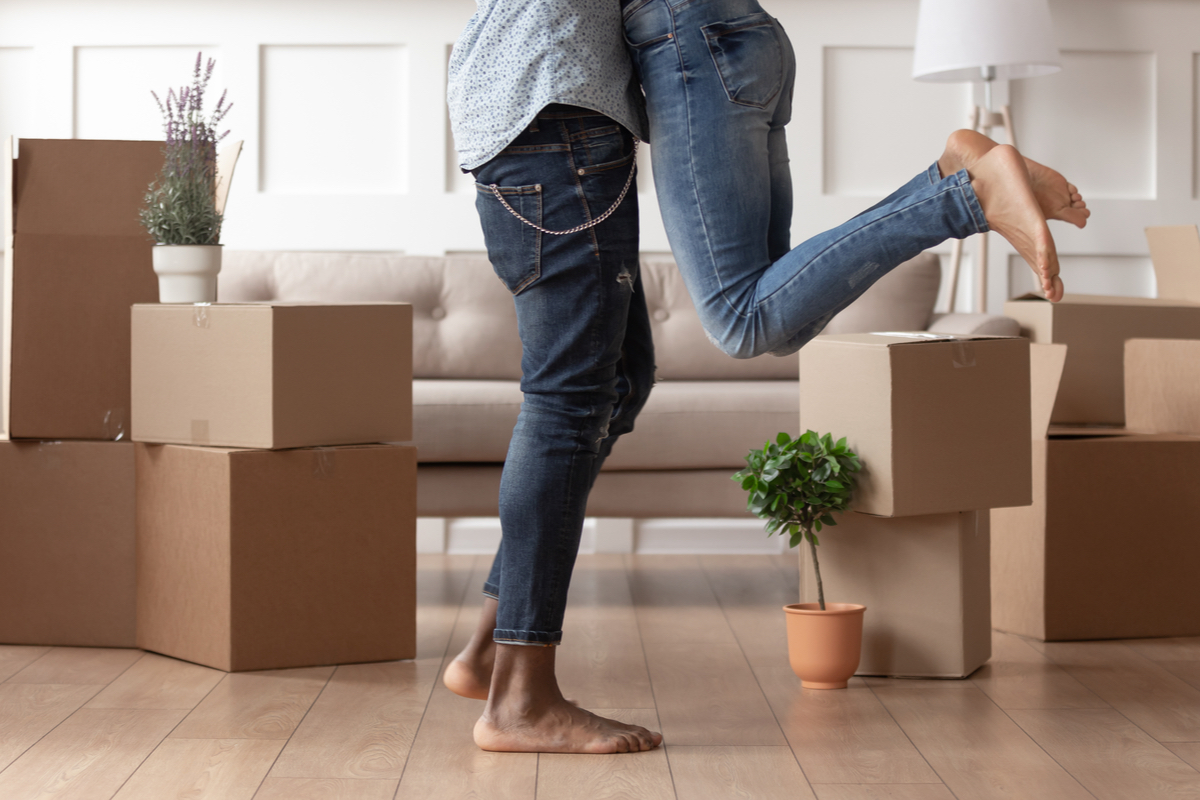 Although the pandemic resulted in the withdrawal of mortgage products last year, the good news is that they are now edging their way back into the market especially with the introduction of the Mortgage Guarantee Scheme. This means that, subject to meeting lenders' criteria, you can once again purchase a property with a 5% deposit as many of the high street lenders have joined the scheme. What's more, when you purchase a newly built home you aren't subject to making 'offers over' and being priced out of the sale due to competition to high quality homes. You simply obtain a mortgage in principle, pay a reservation fee and the process begins.
Securing a high loan to value mortgage
The mortgage guarantee scheme launched at the start of April this year. The scheme means that the UK government will guarantee 95% mortgages for those with just a 5% deposits. Under the scheme, the government guarantees the portion of the mortgage over 80% which essentially means that the government will partially compensate the lender if a homeowner defaults on  their mortgage. It is similar to the previously available Help to Buy mortgage guarantee scheme.
Who can apply
Unlike Help to Buy, the Mortgage Guarantee Scheme is available to everyone, not just first-time buyers. You'll need to be buying a property up to the value of £600,000 to live in yourself, so it won't apply to second or holiday homes and buy-to-let investments.  You cannot use the scheme with an interest-only mortgage and will need to pass the usual affordability checks set by the lender, including affordability and a credit score assessments. In addition, the mortgage you're applying for will need to be for between 91% and 95% of the value of the property you're buying. Finally, you'll need to apply before the scheme ends on 31st December 2022, although it could be extended.
Bank of Mum & Dad
An increasingly popular way to buy your first home is to obtain help from your parents or grandparents. According to the latest figures from Aldermore the number of first-time buyers using family funding to buy their first home has risen from 22% in March 2020 to a third 33% in March 2021. There has been a huge increase in the percentage of those remortgaging their property to help their children buy a home – from 9% in March 2020 to 38% in March 2021. Other popular ways to release cash is to downsize (18%), withdrawing pension funds (17%) and selling stocks and shares (16%).
Buy at a fixed price
With house prices rising each month as demand outweighs supply,  buying at a fixed price means you aren't being priced out of the market and paying over the odds in order to secure a home. There is no danger of paying over the odds due to high competition for the same property.
Ensure you have a a good credit rating
It's important that you have a good credit score in order to obtain a good rate on your mortgage – the lower the score the lower risk you are considered to be by the lender. Check your credit score before you look to buy a property to give you time to improve this.
A larger deposit
If you can put more down on a property your mortgage rate and your outgoings will be lower. Some lenders are offering 10% mortgages aimed at borrowers in the local area and for those in particular professions. Ideally you want to have 15% deposit.
Talk to us at Urban Union if you're looking for your first home. Our properties can be reserved with a small reservation fee and are available at a fixed price in our Perth, Glasgow and Edinburgh developments.