Supporting our young workforce at Pollokshaws Living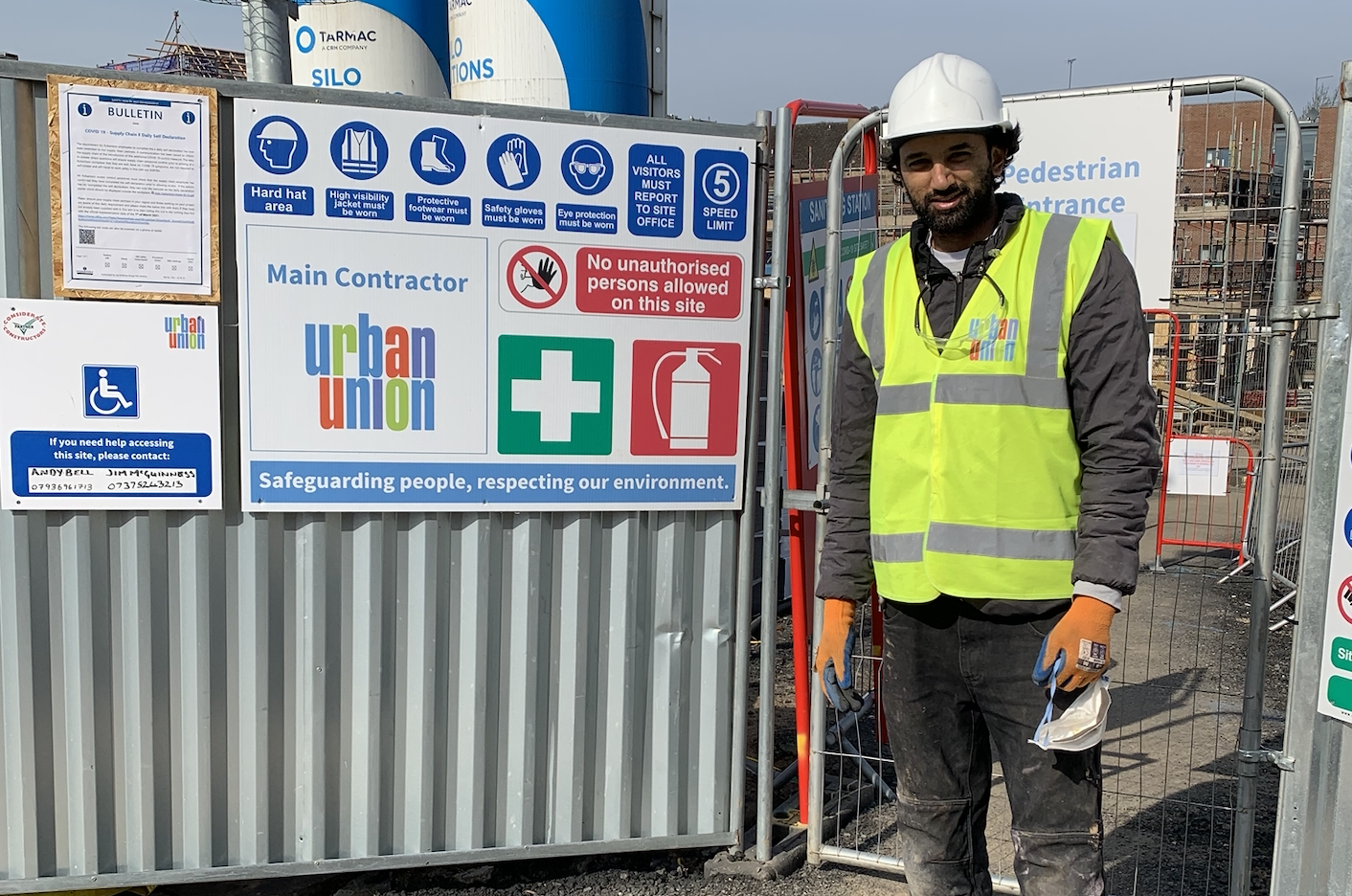 We were delighted to welcome Yaseen Ahmed to our Pollokshaws Living site, providing what Yaseen has described as a 'valuable learning experience' on his work placement. We received glowing reports from our tradesmen and joiner supervisors with regard to his attitude and willingness to learn.
Yaseen is currently studying carpentry and joinery. He undertook a range of tasks to give him experience of the procedures and expertise required on our sites.  He learned about internal and external site joinery, construction methodology and design queries, drainage pipe construction, and he gained an insight as to how we liaise with local authorities and service owners. His tasks included:
CSCS lite test and pass.
Rough site joinery to internal house build, first fix.
Shadowed drainage and ground workers team working on services.
Following window fitters and shadowing the installation of windows of ground floor of one house.
Assisting new lone worker/ joiner with plasterboarding of ceiling.
Shadowing worker installing DPC to window openings and firestopper insulation bags.
Observing drainage pipe construction in underbuild and plumbing and electrical installation internally.
Timber framing –  erecting internal load bearing walls, and shadowed the installation of binder plates stitching walls together.
Learning about waste disposal measures on site promoting reuse, recycling, and consideration of sustainability.
Discussing with site managers their role in appeasing all stakeholders and liaising with local authorities, service owners, to ensure the work in the background is allowing for work to continue on site efficiently whilst forward planning for end user requirements and finishing choices.
Going forward, Yaseen is keen to re-join us once his college course is finished, working alongside the contracts manager and site manager.