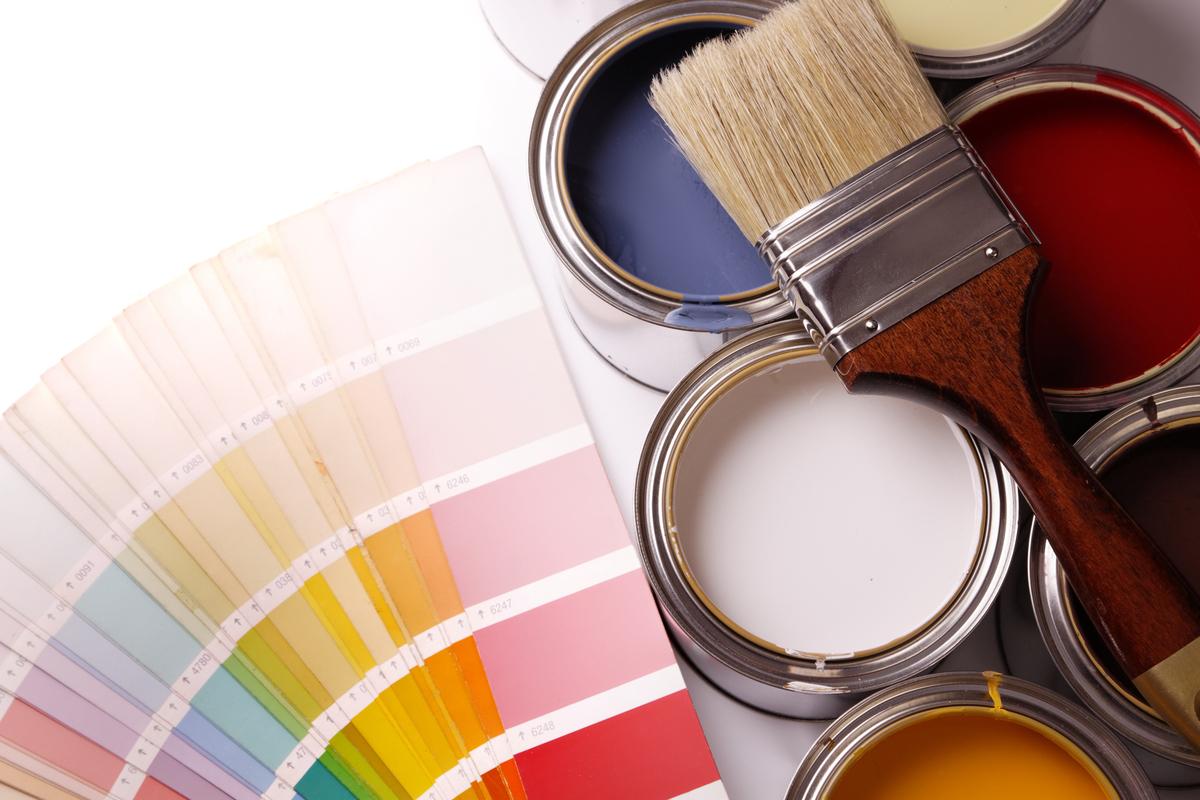 An Essential Guide to Paint
If you're considering making your mark on your new home with a new lick of paint, it's important to understand the different types available. There are several ranges of high-performing paints on the market – and they come in every colour under the sun! Choose from environmentally friendly options to paints that are natural and low in toxins. Here's a handy guide.
Fabulous Finishes
Specialist paints give textured finishes including suede and high-shine metallic lacquer looks. There are several brands offering special finish paints under feature wall collections, suggesting that these paints can be used to create a statement wall in a room, paired beside more of a matt-finish paint in a complimentary shade for the rest of the room.
Consider your surface
Various brands offer highly versatile collections that can be used on a multitude of surfaces in the home, from walls, woodwork, plastic and masonry. Many paints no longer need surfaces to be treated with a primer too, giving an even coat to update old kitchen cupboards or living room skirting boards. You may decide to opt for neutral walls and pastel pink radiators – there's paint for that too! Areas in the home where moisture can collect, such as kitchens and bathrooms, can benefit from a mildew-resistant paint covering, with the big paint brands offering kitchen and bathroom ranges in a variety of fashionable colours. Uneven or unattractive wood floors can also be transformed with specialist floor paint in suitable shades – just remember that this will also need to compliment and tone-in with any colour on walls. Exterior and masonry paint now comes in almost as wide a variety of shades as interior paint, and durability and lifespan of exterior paint is constantly being improved upon too.
Organic and toxin free
Where water-based emulsions were traditionally only used on walls and ceilings, advances in technology mean that a lot of paints made for a variety of surfaces are also water-based now. This means they are cleaner, odour free and kinder to the environment, as well as being easier to use with brushes being rinsed in water. There are also a range of organic paints – free from solvents and reduced VOCs (volatile organic compounds) – which again make these better for the health of those using them and living in the areas painted with them. Often organic paints come in a variety of nature-inspired, muted tones that reflect their natural ingredients.
Quality
Like everything, not all paints are created equally – which anyone who has had to paint a bedroom or living room in three coats or more will attest to. All paints are made of four key ingredients: pigments, binders, liquids and additives. For a high quality paint you're looking for a higher ratio of pigment. A ratio of 30 to 45 per cent binder and pigments by volume indicates a paint that will be durable, provide good coverage and lasting colour.
What to paint where
Internal walls – Emulsion for a matt finish, eggshell for a silky finish, satin or silk for high-wear areas such as kitchens, bathrooms, hallways
Wood, skirting boards – oil stains, gloss, satinwood or semi-gloss
Ceilings, cornicing, plaster mouldings – distemper for a velvety matt finish, emulsion
External Walls and masonry – Specialist masonry paint, limewash