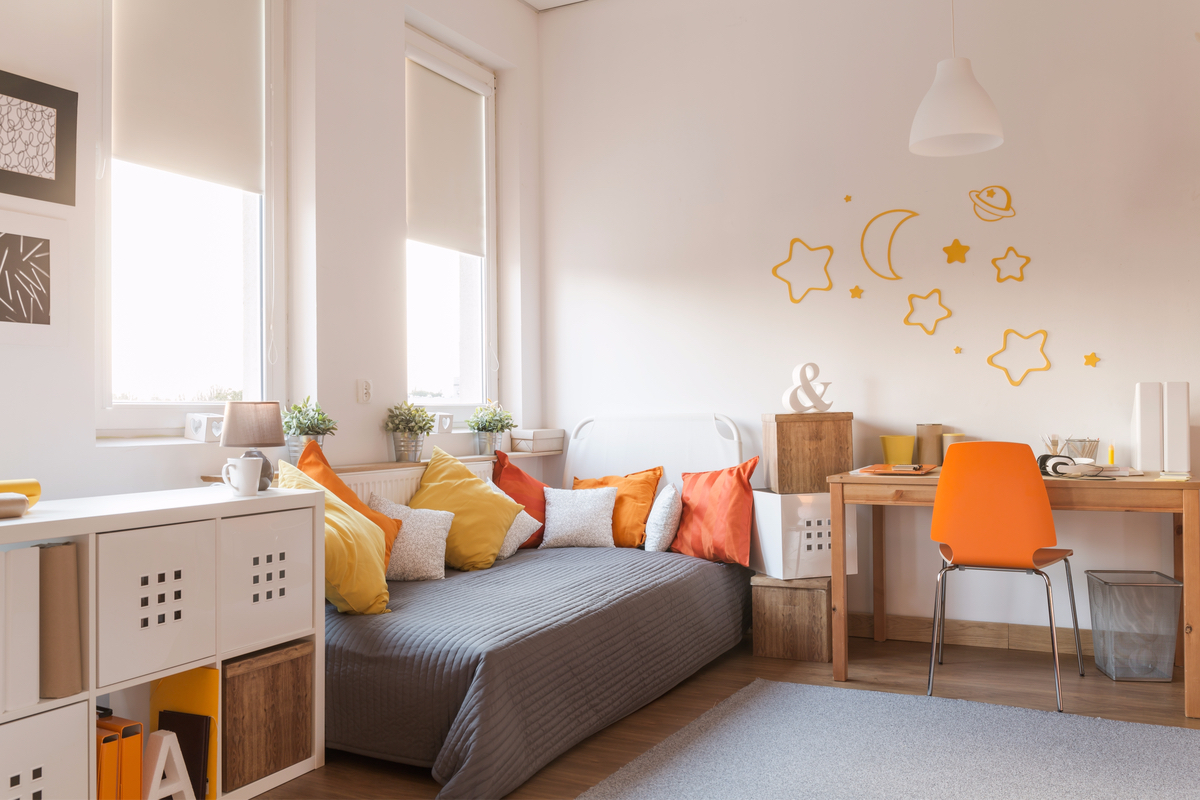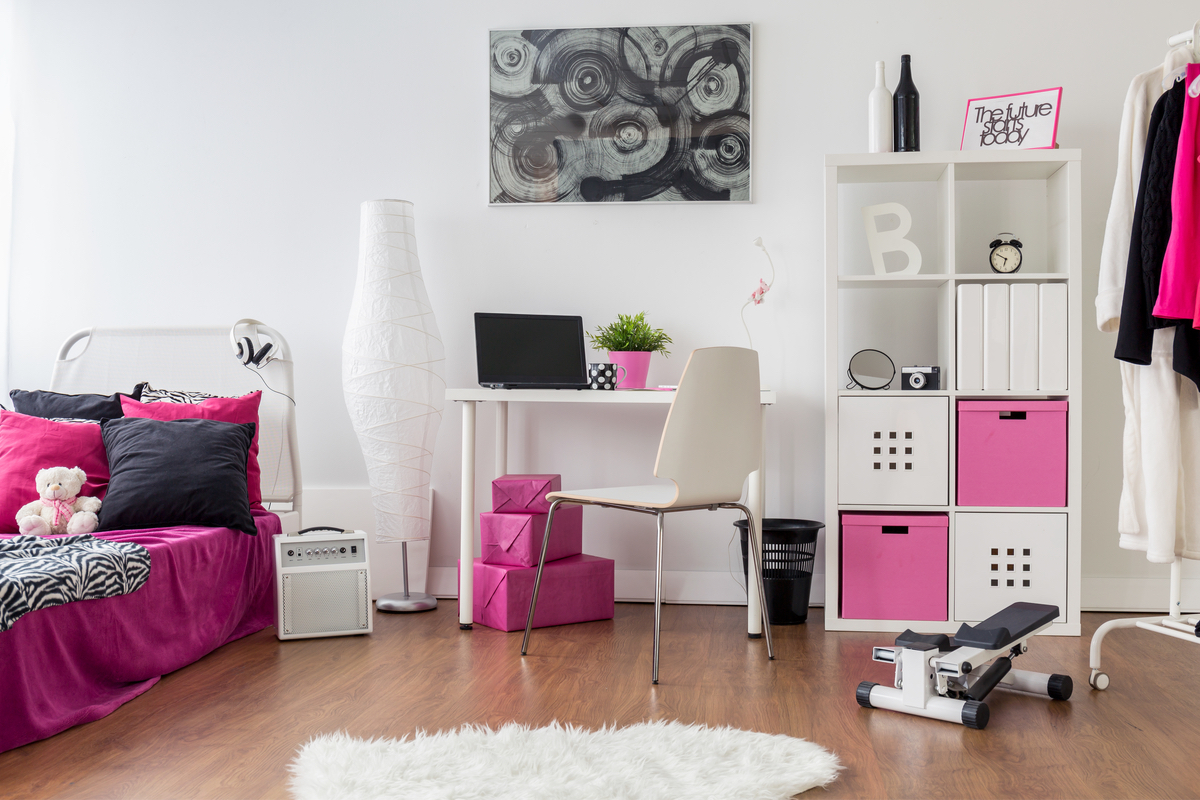 Six Fun Yet Essential Items for a Teen Bedroom
What Does Your Teenager Want?
Decorating a teen bedroom can be tricky, especially considering how trends are constantly changing. Try and think about what your teen might envisage for their own room, what are their likes and dislikes and try and incorporate that into their bedroom. Unlike adults a teen spends a lot of time in their room whether that is for hanging out with friends, studying or just a general escape, keep all that in mind.
Here are 8 ways that you can decorate your teens bedroom with sleep, creativity and study all in mind:
A Flexible Display Space
As your teen grows older the trends will change making it likely that they will want to alter the bedroom accordingly – be sure to give them the freedom to do so by setting up a flexible display area where they can alter posters, prints and photos as they try to keep up with the ever changing trends.
It is important to give your teen this freedom as it is their space too, even though you are the one designing they still need to add their own personal touch to really make it their own.
If you are concerned about placing tape and blu-tack on the walls then create a space with cork boards, pegboards, pin boards or a magnetic panel instead so that you are not damaging the pain underneath the personal touches.
A Space to Study
School is an important aspect of your teens life so you should supply them with an adequate spot where they can complete their homework. This space does not have to be particularly big it just has to serve your teen well during those long nights of homework so get a good desk lamp that they can move freely, space for organising notes, books and pens (if you are limited on desk space try a shelf on the wall for book storage). You can even have wall mounted stationary storage to place notes, pens, papers.
Be Bold
You might prefer more neutral, warm tones within your bedroom but teens like to make a statement and bring positive energy into their living space through vibrantly coloured rooms. The wall is the biggest area you can work with in the bedroom so decorate them with bright colour; a custom printed wall; custom paint or graffiti inspired treatment; or even a neon or light sign displaying your teens favourtie words, the list of possibilities is endless so be bold and get creative.
Storage Space
In order to try and keep your teens room tidy – emphasis on try – provide them with adequate storage that may help them on the way to achieving a tidy room that is attainable. To keep as many items out of sight as possible invest in some closed storage, whether that is a chest of drawers, boxes or built in wardrobes, anything that has a door or a drawer that can be closed will always allow for the real mess to remain out of sight.
Clothing Space
Space for clothing is vital for your teen. As they get older clothing becomes a major part of who they are as an individual, it is a form of self-expression, and so it is important that they have a designated space that allows them to explore their creativity.
A combination of rails, drawers and shelves allows your teen to organise their wardrobe in whatever way they see fit. But allow them to figure out where to put each item of clothing as they will be the ones who have to use the wardrobe on a regular basis.
A Clear Hangout Spot
If you have space for it try and create an area that your teen and their friends can hang out. More often tan not when their friends visit they don't want to share the living room with the rest of the family so a private space where they can hang out is a must have for a teenage bedroom. Even if it is created through one bean bag in the corner it offers another place fro someone to sit.