A round up of our week – our Laurieston Living Open Day and more awards for our developments in Glasgow
Last week was an incredibly successful and productive week for Urban Union. On Thursday night, we received our first Herald Property Award, a recognition that we are incredibly proud of. This award symbolises the hard work and dedication that our team has put in over the last year and beyond, and highlights our commitment to providing the best possible service and properties for our homeowners.
Friday was another great day for us, as we opened our doors to potential buyers and leading industry professionals for our Cairns townhouse Open day at Laurieston Living.
We had an amazing turnout, with many people interested in learning more about the planned works within this latest phase of the development – set to provide a further 191 new homes in the Laurieston area.
We had a great time engaging with existing residents, members of the public and industry figures, and we look forward to meeting with them all again soon. All in all, the week was a huge success and we are delighted with the recognition we have received.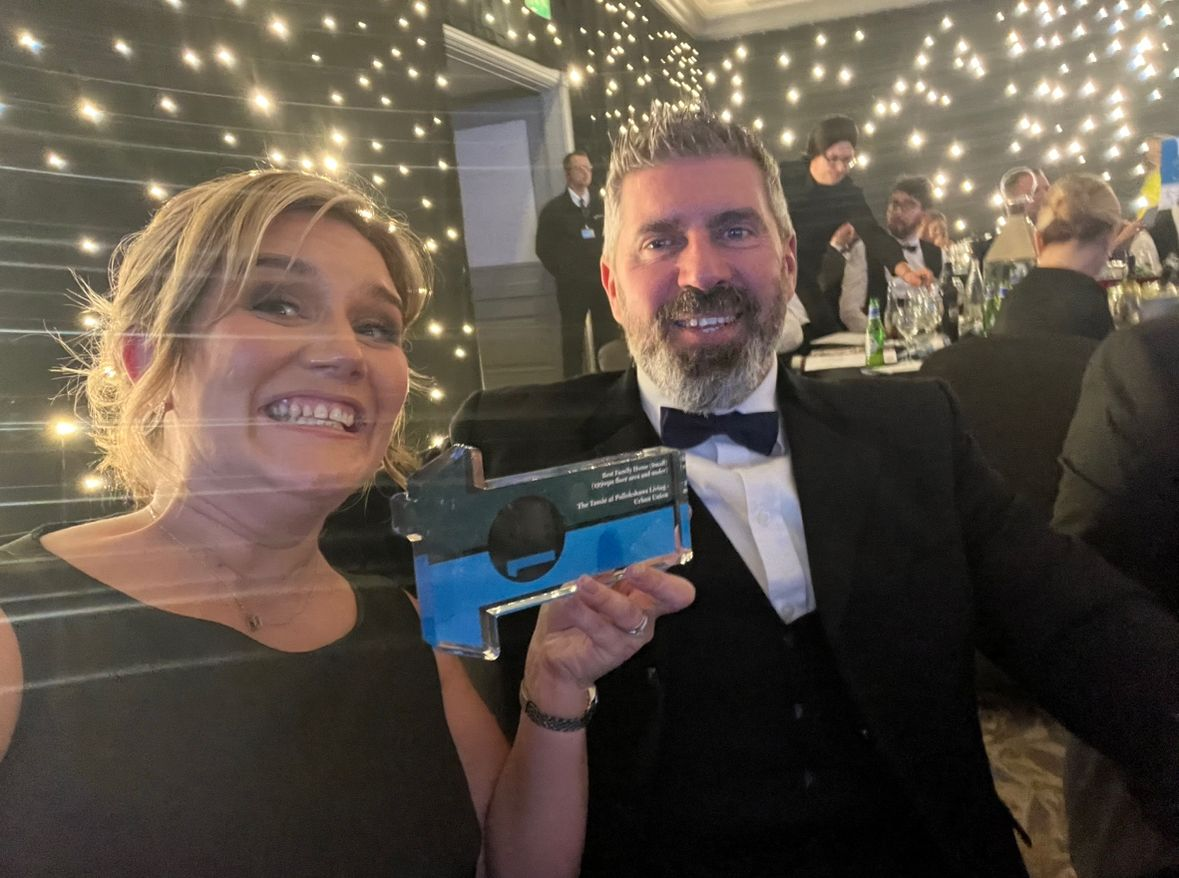 Herald Property Awards for Scotland 2023
Although having previously been nominated and attended the Herald Property Awards for Scotland, we are delighted to announce that for the first time, we have come home with a trophy. For the title of Best Family Home (small) specifically, awarded to The Tassie at Pollokshaws Living. As well as this, we received a commendation for Regeneration Project of the Year (residential).
A huge honour, we are so proud of our achievement and delighted to be recognised by leaders in the industry.
We'd like to extend our gratitude to the design and Pollokshaws Living site team as we know that this award is a testament to their hard work and dedication to creating a wonderful home – that was designed to be an inviting and comfortable space for the family.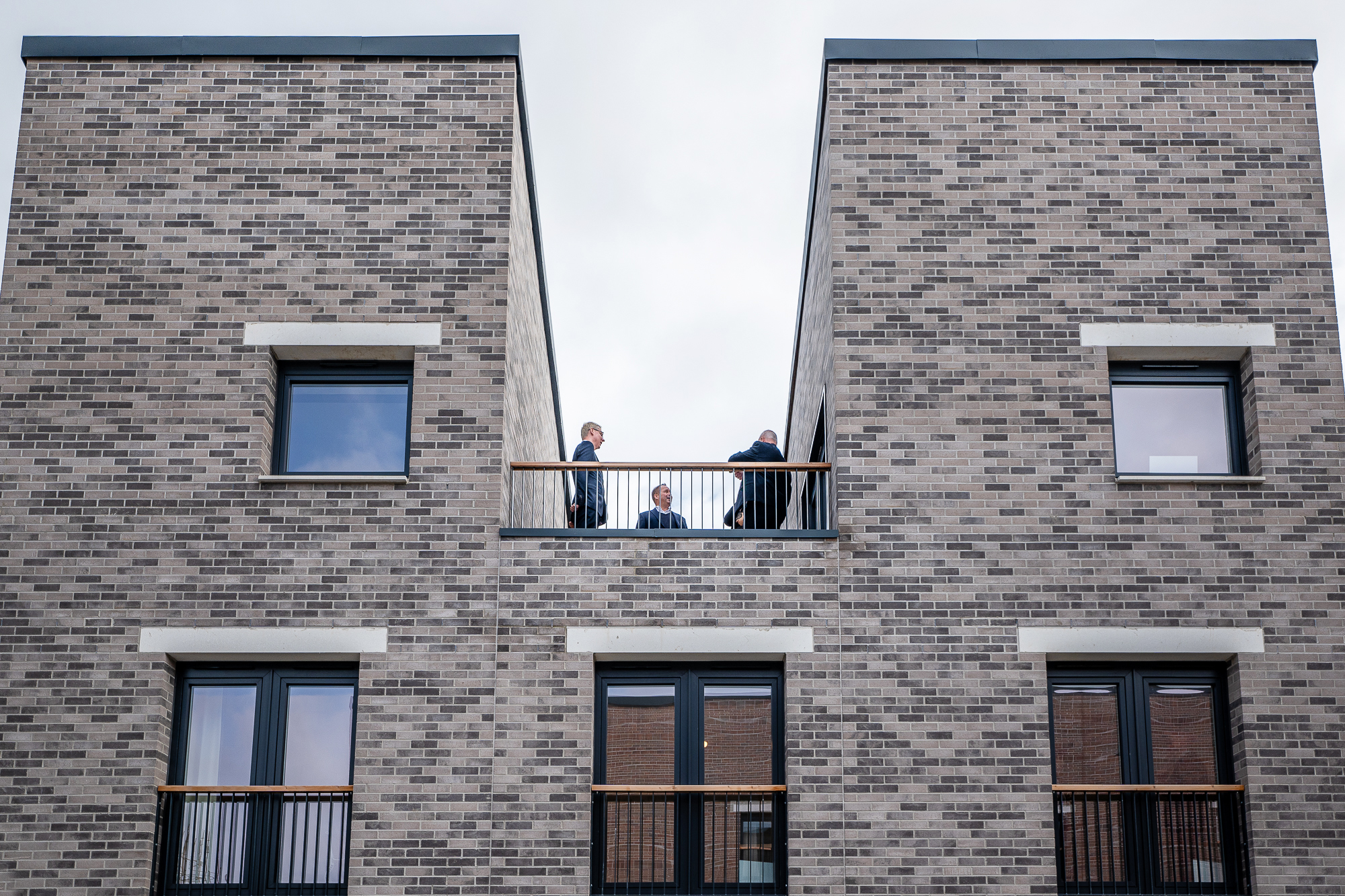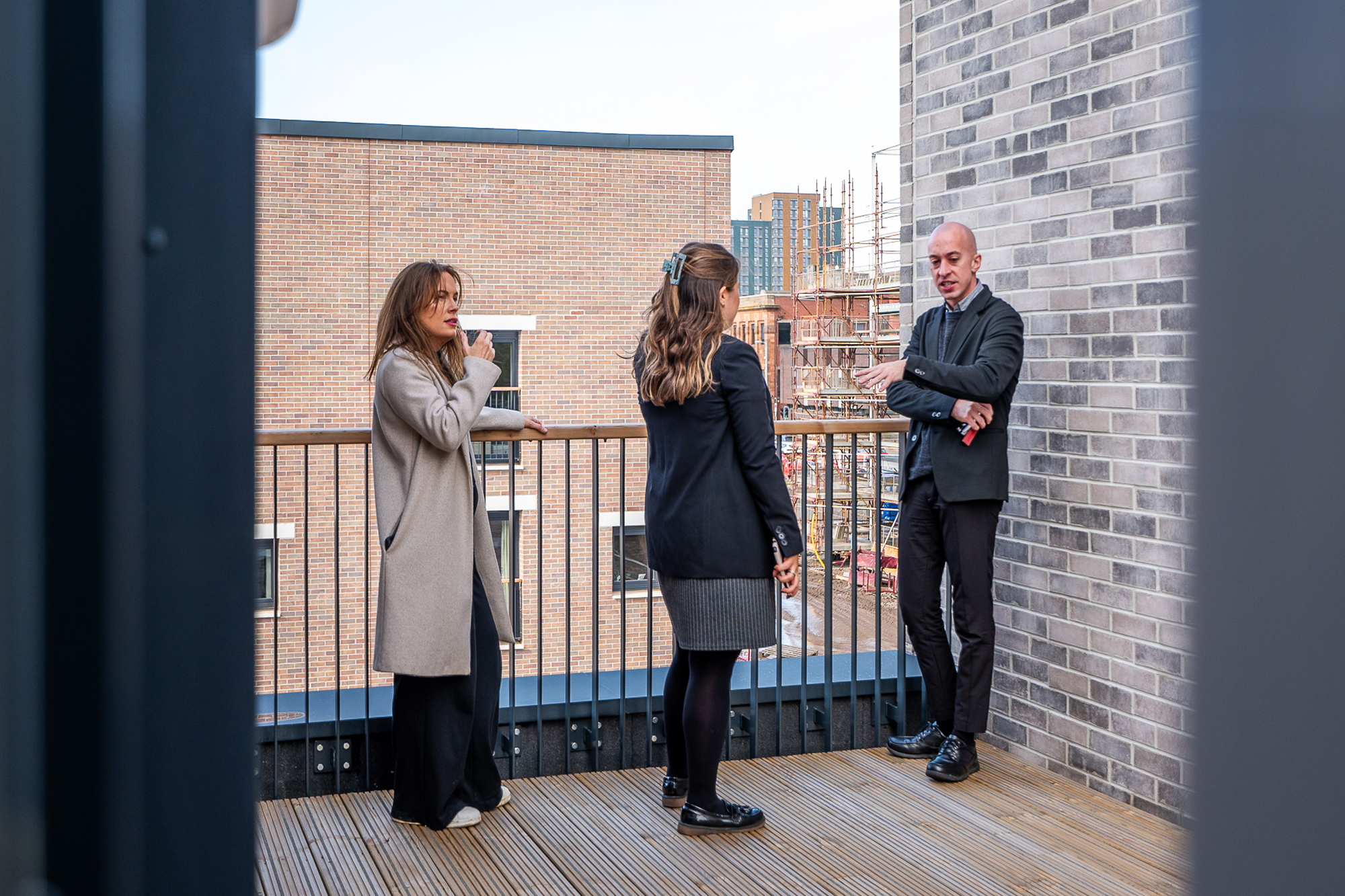 Open day for our new build townhouses
Last Friday, 29th September 2023, was an exciting day for us as we opened the doors to the first of our Phase Three homes at Laurieston Living. It marked the culmination of months of hard work and dedication from our team, who have worked tirelessly to ensure that these homes are of the highest quality and meet the highest standards. We are proud to say that we have achieved our goal and are now able to offer these homes to the public.
The Cairns townhouses feature all the modern amenities one would expect from a home of this calibre. From the spacious living areas, to the luxurious bedrooms and bathroom, each home has been carefully designed to not only look beautiful but also provide a comfortable living environment. The homes are also equipped with the latest in energy efficient appliances and systems, ensuring that each home is as energy efficient as possible.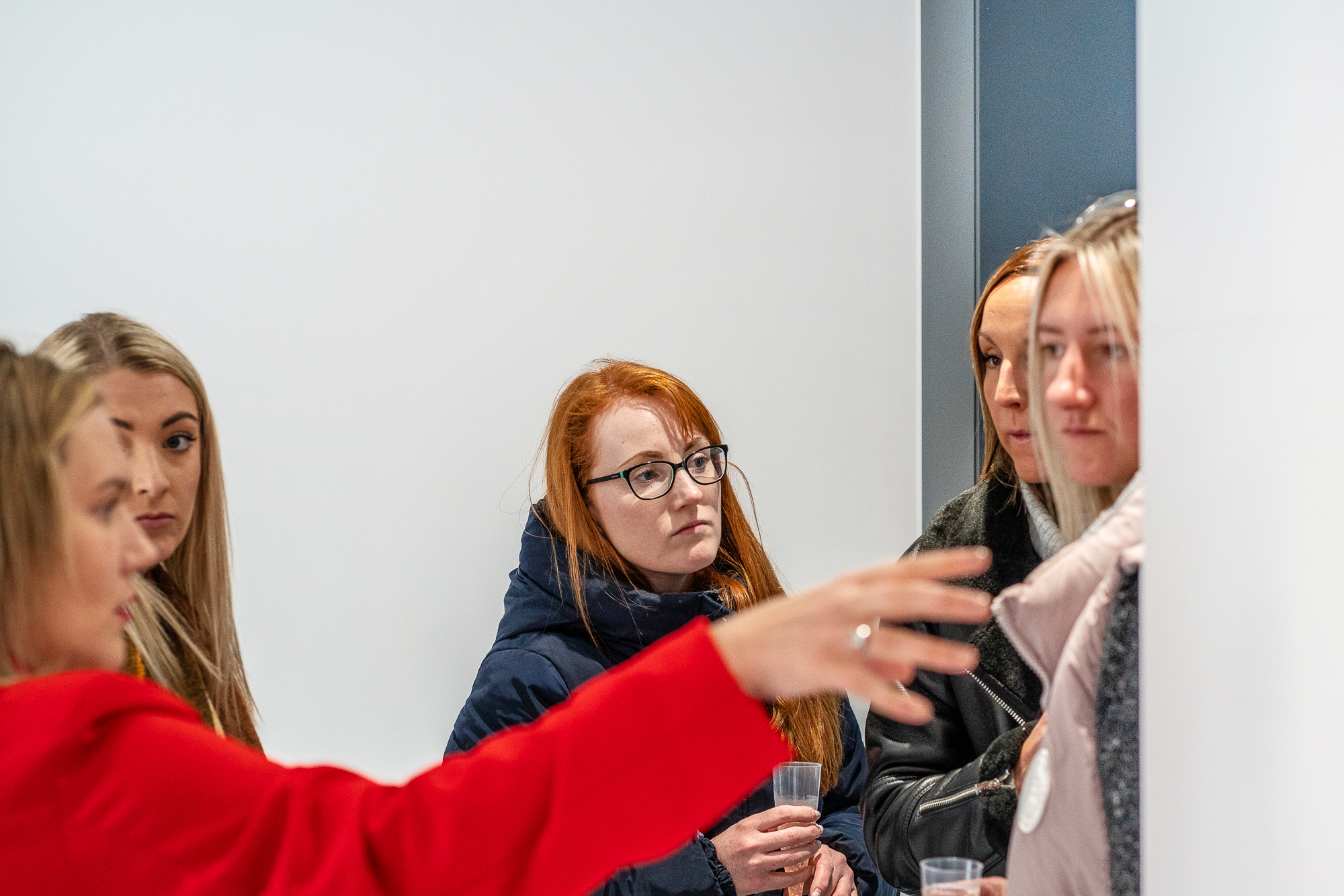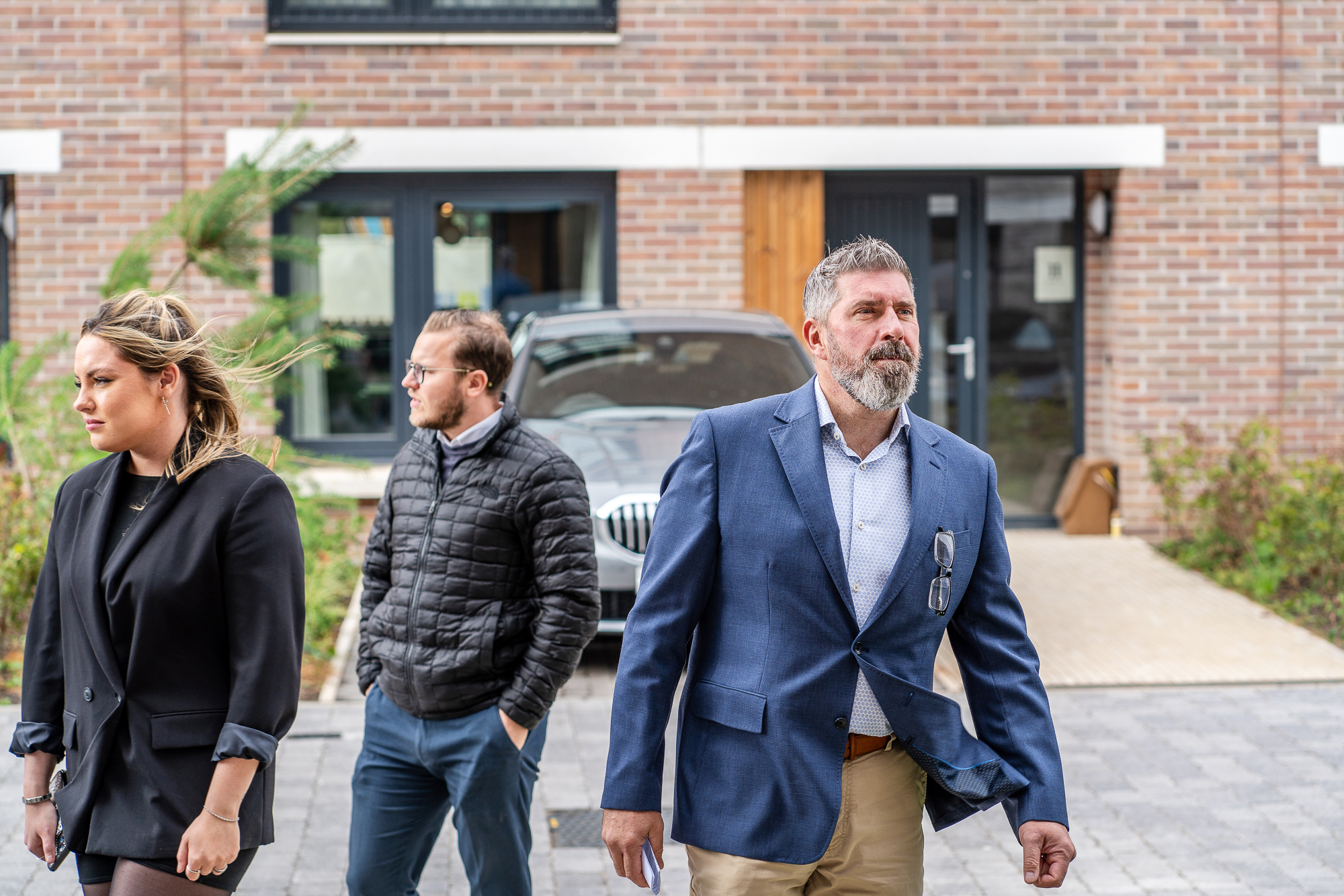 New build homes enjoyed by industry professionals and the public
We were delighted that on the day of the launch, many of our current residents and industry professionals stopped by to take a look at the homes and congratulate us on our achievement. It was wonderful to see the smiles on their faces and to hear their positive remarks about the homes.
We hope that these homes will bring much joy and satisfaction to those who live in them. We look forward to continuing to work hard to ensure that all of our homes meet the highest standards and provide the best possible living experience.
The private roof terrace – a real talking point within our new build homes
And the most popular features within these new homes? The private roof terrace – providing views of the Glasgow cityscape, with the west end featuring in the distance.
It proved to be a real social spot on the day and was host to many a conversation, allowing attendees to take in some fresh air, all from the comfort of the townhouse.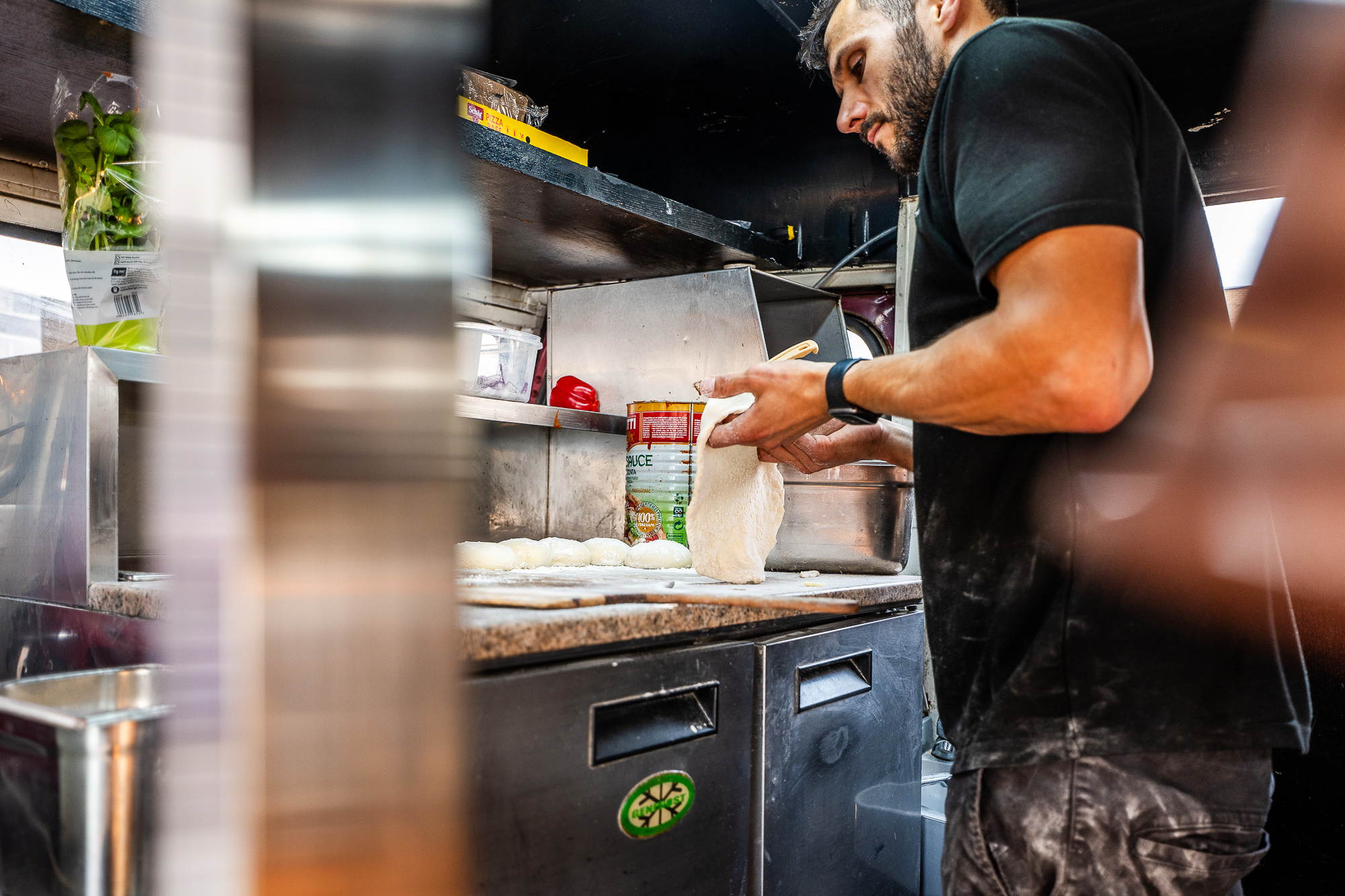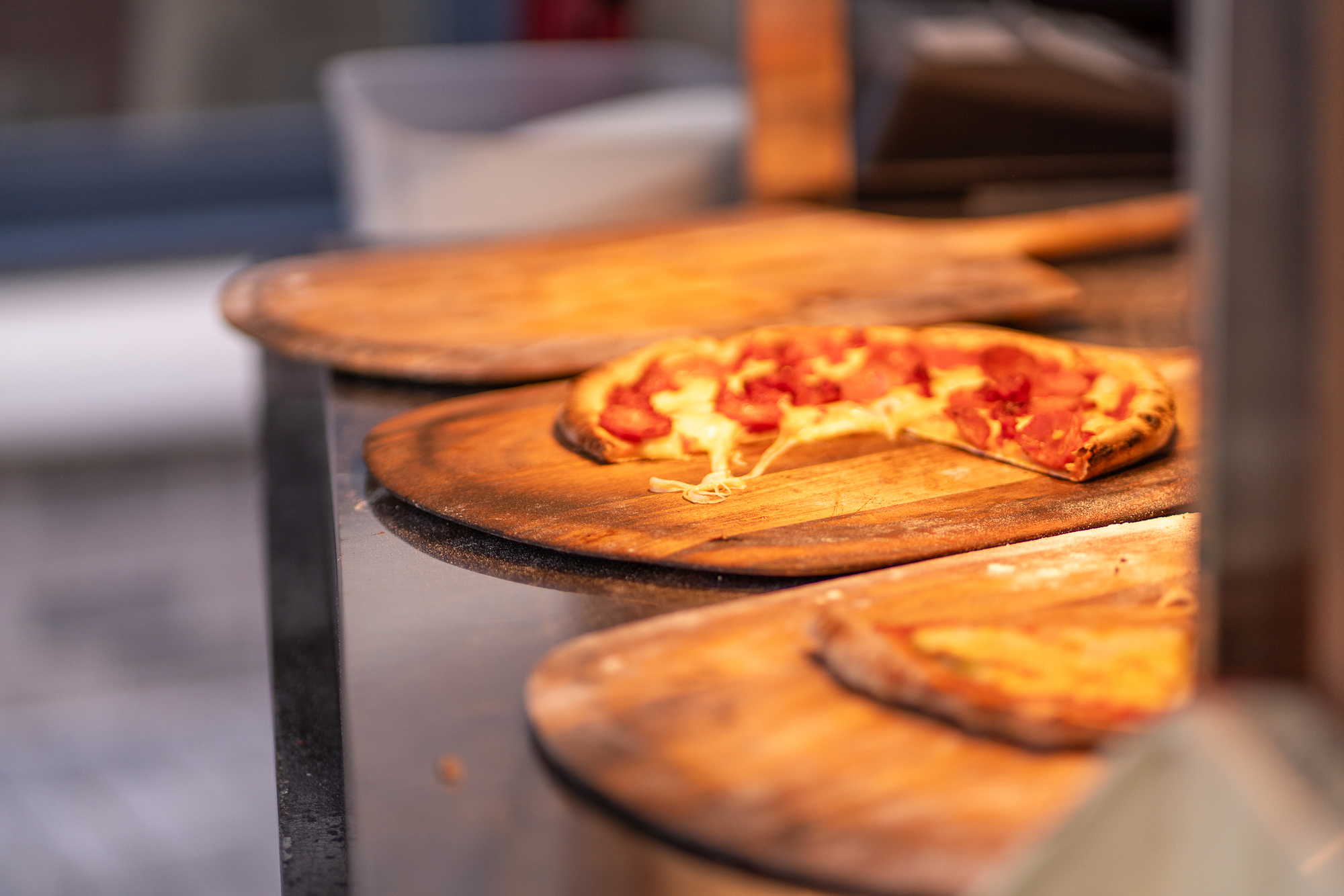 New home open day complemented with wood fired pizza
The day was complemented perfectly with some wood fired pizza, served via a quirky pop up truck to the front of the new homes.
We can definitely say that both our own team and attendees took full advantage of the toppings that were on offer, enjoying some freshly made pizza slices.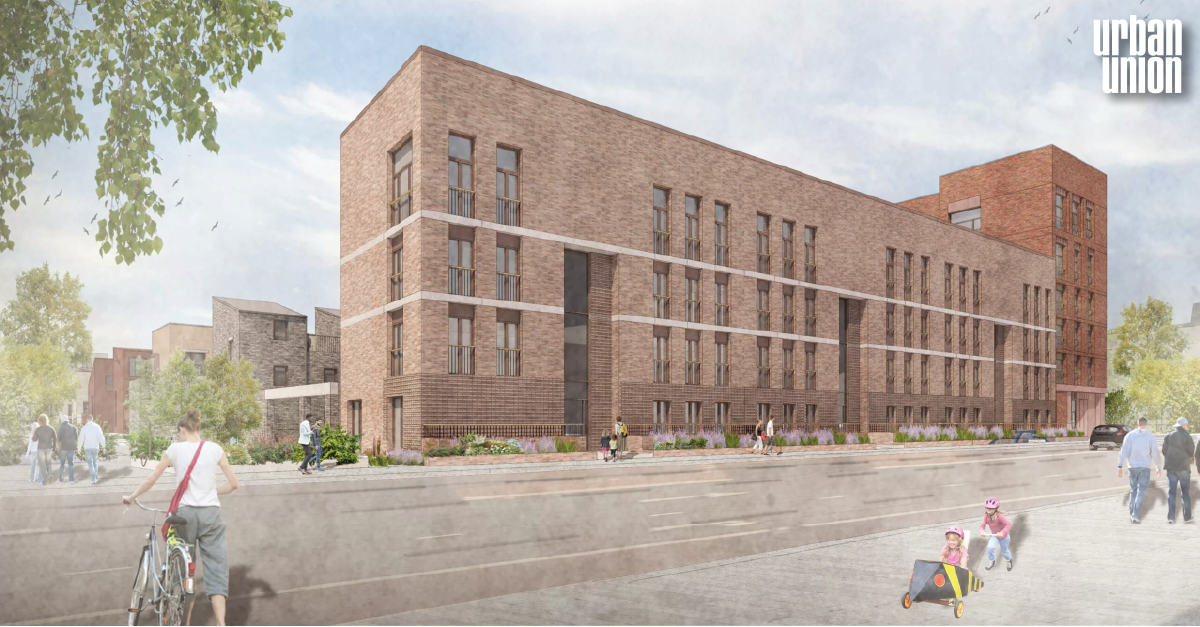 Find out more about our new homes
Interested in finding out more about our award winning housing developments and properties? Get in touch with our sales team on 07498 057114 or e-mail lauriestonliving@urbanunionltd.co.uk Or for future developments, register your interest online.
2023/24 will see us release further homes within Laurieston Living in Glasgow, as well as homes on the East Coast in Edinburgh.