Phase 3 Laurieston Living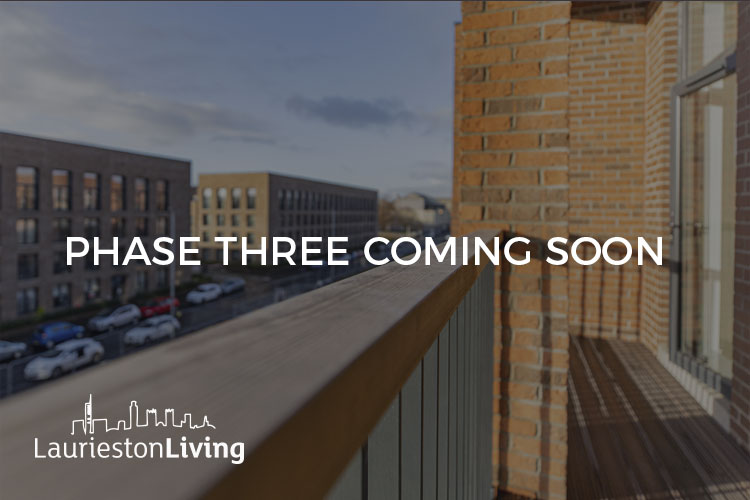 Laurieston Living is a vibrant new build residential development providing 349 new homes.
The latest phase
Phase 3 builds on the established principles of diversity and design richness benefiting the residents as well as the city as a whole, showing a clear commitment to the local community south of the river and creating a new dynamic city quarter.
Urban Union, part of the Robertson Group, specialises in developing large-scale regeneration projects. We have a proven and award-winning background in creating new communities across Scotland including Pennywell Living in Edinburgh, Laurieston Living and Pollokshaws Living in Glasgow.
Creating communities
We don't just build new homes. At the heart of our approach is an unrivalled commitment to creating communities. We achieve this by working in close partnership with local authorities, housing associations, community groups and residents.
Phase 3 builds on the success of earlier phases to promote Laurieston as a diverse urban living quarter. This ongoing commitment to high quality, crafted architecture, public realm and landscape that is connected to the local and wider context.
This phase of the development revitalises Norfolk Street and establishes Laurieston as characterful, vibrant and active. It enhances the quality of the built environment and further enhances the community that residents can be proud of. People are at the forefront of the design and this development links them to the bigger tapestry of the city.
Architecture
Architects Stallan-Brand have over 20 years' experience in delivering prestigious projects locally and are keen proponents of the whole environment approach. They have a vast range of experience in community based projects and work from their site adjacent to Laurieston Living.
The architectural design aims include timeless quality, heritage and presence. Using a simple material palette allows for expression through fine detailing and the human scale of the architecture is promoted in elements such as the windows and entrances. The materials used are sympathetic to the surrounding area and this mix of dwellings includes terraced housing and apartment blocks. Internal spaces are bright and airy with a clear link to the street and garden. Some houses have been designed with a bespoke ground floor kitchen/ diner and a light top floor living space with adjacent roof terrace to spill out onto. All flatted dwellings have been designed with dual aspect living, all with large juliet balconies, some with corner windows or inset terraces overlooking the park.
Thresholds, buffers, boundaries and entrances have all been carefully considered and recessed entrances signal a threshold buffer between the front garden and street and the dwelling.
The wider area
The landscape proposals have been developed with the aim of creating a vibrant place to live and for life to thrive within the regenerating urban fabric of Laurieston. Fundamental to this are integrated, inclusive and useable areas within the wider community and the development.
This calm and natural environment that provides plenty of opportunities for residents to have direct contact with nature at their doorstep within an urban setting. There is a strong sense of place that emerges from and connects with the cultural, and the natural heritage of the site in close proximity to the Clyde.
Laurieston Living is a place for community interactions facilitating interactions between residents and the wider community, with moments that also allow for quietness and relaxation. It is interconnected to green spaces through the development, becoming home to diverse wildlife.