Take a look at the highlights for this year at Urban Union from the people who play an integral part in delivering large-scale mixed-tenure regeneration projects. We don't simply build homes, we create communities and this challenging year has been no different. 
Neil McKay, Managing Director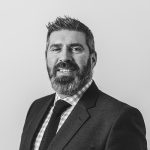 There's no doubt that this has been an incredibly difficult year for everyone across our business. However, while there have been difficulties there has also been so much to be proud of.
For me, the highlight of 2020 has undoubtedly been how the entire team has adapted in the face of the pandemic. The ways in which we work changed completely but we didn't lose pace and, in fact, we are prospering.
That doesn't happen by accident. Through hard work, dedication and sometimes just sheer force of will, we are ending 2020 in a strong position with our sites thriving and the future brighter than ever.
I want to extend a huge thank you to every member of the team and hope they all enjoy a well-earned break over the Christmas and New Year holidays – I know I intend collapsing in a heap!
Kenny Downs, Finance Director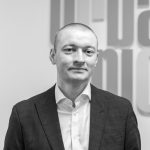 While this may have been a year to forget for some, there are others who will have fond memories – especially those who have bought a new home.
My highlight of 2020, without a doubt, is hearing from people who are over the moon that they have been able to receive their keys, knowing they have a place they can call home.
Of course, getting to that point has not been easy. The construction teams at our sites have worked tirelessly, adapting to new protocols while still delivering homes of the highest quality.
Our sales and marketing teams have similarly stepped up to the plate, finding innovative ways to ensure sales can go through and conducting virtual handovers. We may not have predicted how 2020 would have gone but we can certainly learn a lot from it.
Kirsty Parry, Sales and Marketing Manager
In September, we handed over the keys to the 1000th home delivered by Urban Union. It was made all the more special by the fact that the milestone property was at Laurieston Living, which was the very first site launched by Urban Union and the foundation of our continued success.
In the space of just six years, we have grown to have four active sites – including our newest, Pollokshaws Living in Glasgow. Echoing Kenny's sentiments, I'm proud of how the sales teams at all those sites have adapted this year, and that we have continued to support vital community initiatives in the areas in which we operate.
I was also thrilled that we ended the year on a high, winning two awards at the Scottish Home Awards in October!