Helping Your Children Onto the Property Ladder with a Second Mortgage
Over a decade ago, you could get a variety of mortgages with little or no deposit and with a low or self-certified salary. These days lenders are looking for at least 5% – 15% deposit to get onto the property ladder. This can be a huge obstacle for first time buyers especially as there are fewer products available following the COVID-19 pandemic.
Many parents will want to help their children get on to the property ladder and give them a helping hand to buy their first home, but many of these parents simply don't have access to this cash without remortgaging their own property. The good news is that with historically low interest rates, now is a great time to remortgage your property and free up money to help your children move into their first home.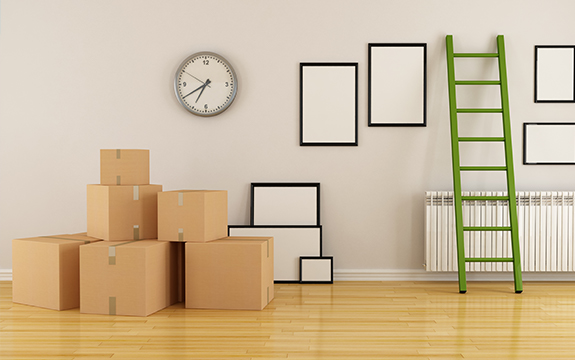 So what are the options for those mums and dads who want to help their children?
1. Guarantor mortgage
If your son or daughter is unable to get a standard mortgage you can consider being named as a Guarantor. You will not own a share of the property you help your child to purchase, nor will you be named on the title deeds. It simply means that if your child cannot make a mortgage repayment you will be legally obliged to cover this cost.  The lender will use either your own home or savings account as insurance.

2. Joint mortgage
Consider taking out a joint mortgage with your child. Both of you will be responsible for making repayments. Most joint mortgages are taken out by two people, but some lenders will allow up to four people to buy together. If you and your child have a regular income, then a more expensive property could then be another option too. Just be aware that this can be complicated if your child is purchasing a property with a partner – as you will be financially tied to someone who is outwit your immediate family. 
3. Remortgage your home
Interest rates have never been lower – so if a joint or guarantor mortgage isn't for you and you would prefer to release cash to help your child onto the property ladder, remortaging could be a great way to release equity in your home and now is a great time to do this.
When you remortgage you switch your current mortgage over to a new mortgage provider. Your new mortgage provider pays off the old mortgage, and in return for a new cheaper fixed rate deal, and possibly shorter mortgage term, you make your monthly mortgage repayments to the new provider.
As you are likely to get a better deal from your new mortgage provider, the remortgage could save you in monthly mortgage repayments and free up more of your cash for your child's deposit. 
4. Gifting a deposit
If you can afford it, another option is to give your child their inheritance early. This can also help them to avoid paying inheritance tax further down the line and enable them to benefit from the increase in value of the home they purchase. It's essential you take financial advice from a qualified financial advisor. 
Don't forget about Help to Buy and First Home Fund!
First time buyers can also take advantage of the government's Help to Buy and First Home Fund schemes which are available when purchasing Urban Union development properties (Ts and Cs apply). The locations at Laurieston, Pennywell, Pollokshaws and Muirton are ideal locations for those looking to buy their first home. 
Find out more about our developments and talk to us if you would like more information. Our showrooms are currently closed but are working remotely to answer queries and take property reservations.