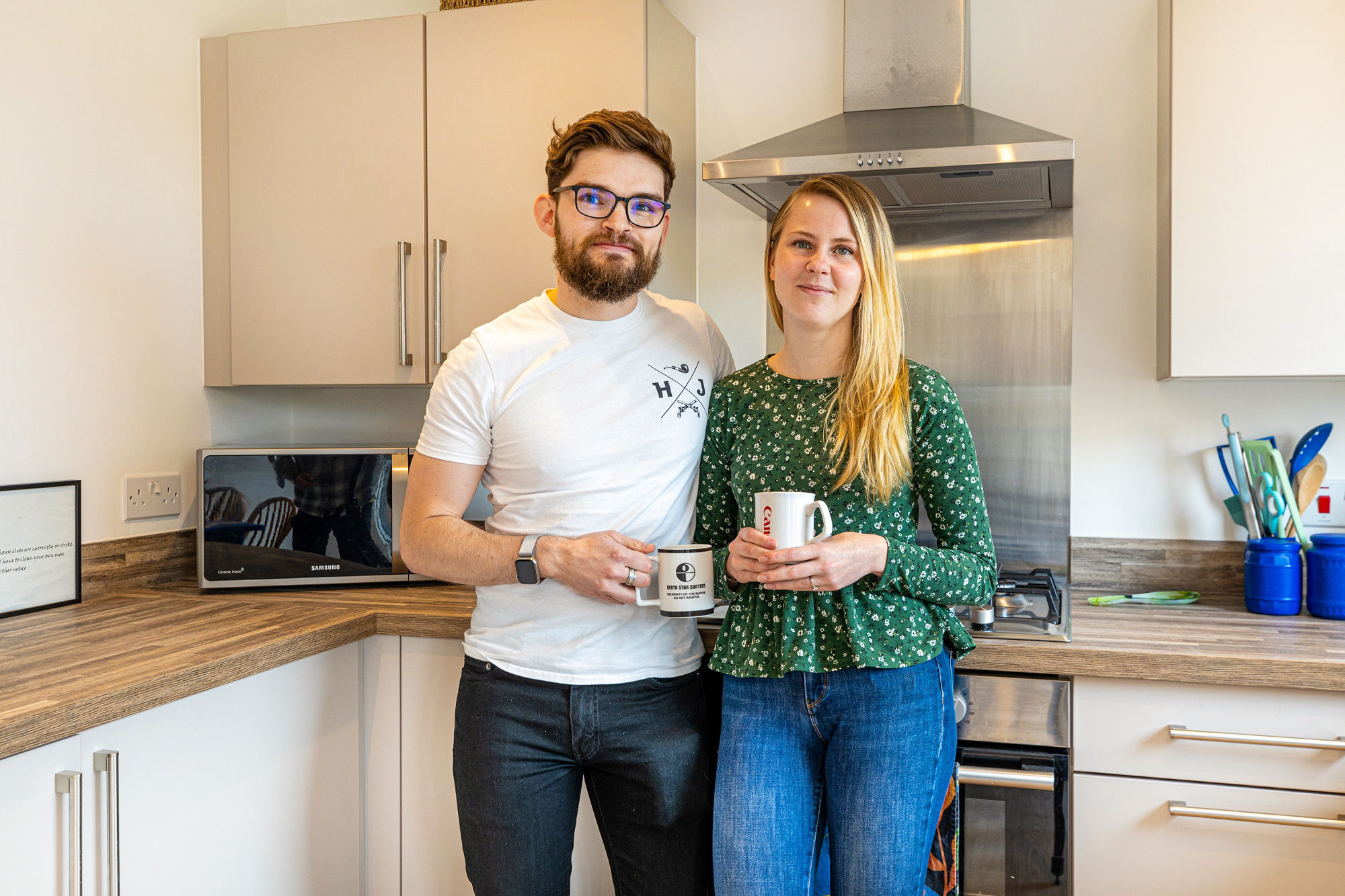 Ross & Anna – Their First Home
First time buyers Ross Hughes and Anna Solovjova, like so many couples, had a dream of owning their first home together. The young couple craved their own space and place to put their own stamp on, which was understandable given that they had been renting a room and sharing a flat with their live-in landlady in Leith for 18 months.
They had been house hunting for six months when they came across a three bedroom mid-terraced house at Penywell Living and straight away, they knew they had found the right one.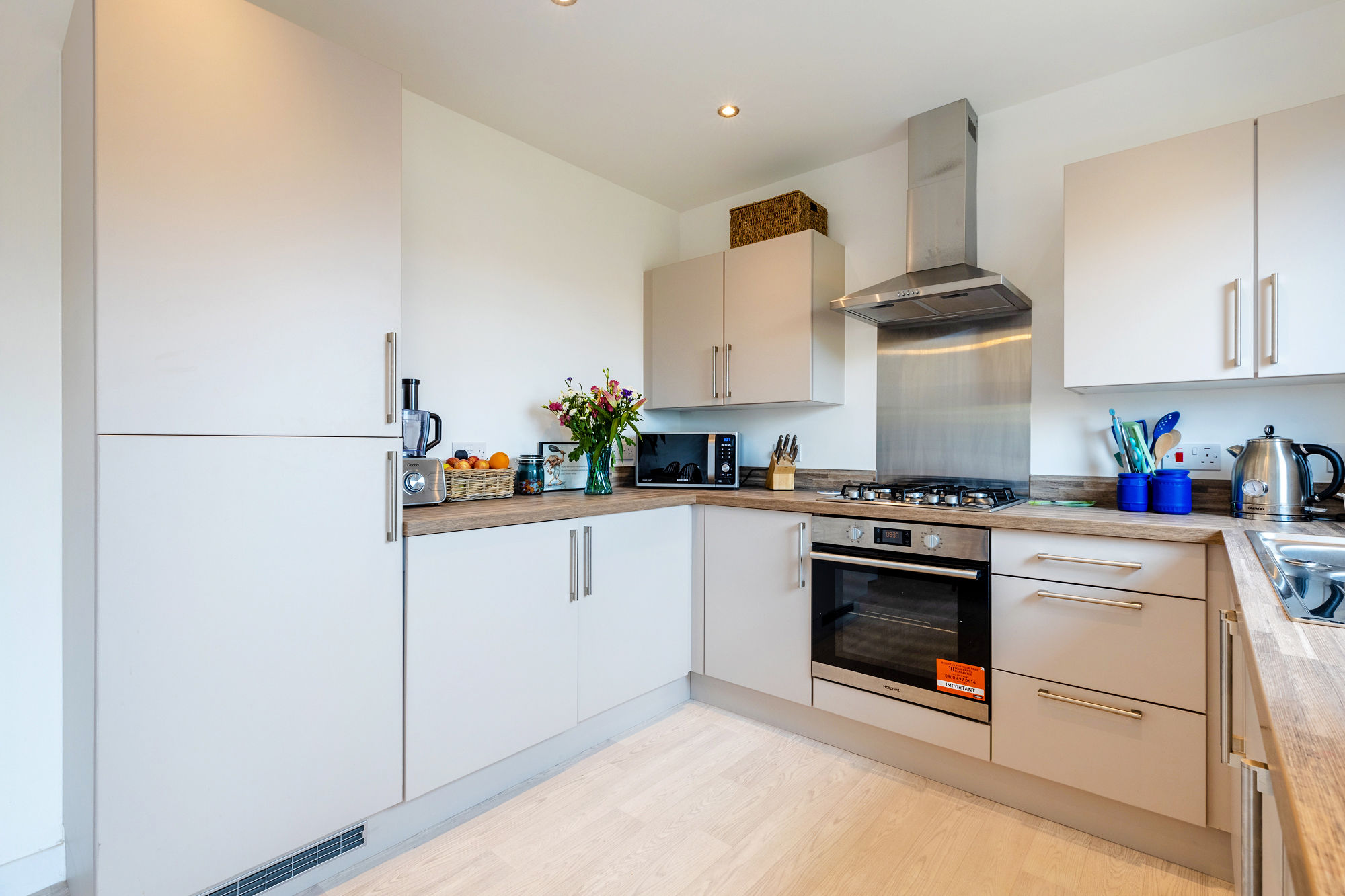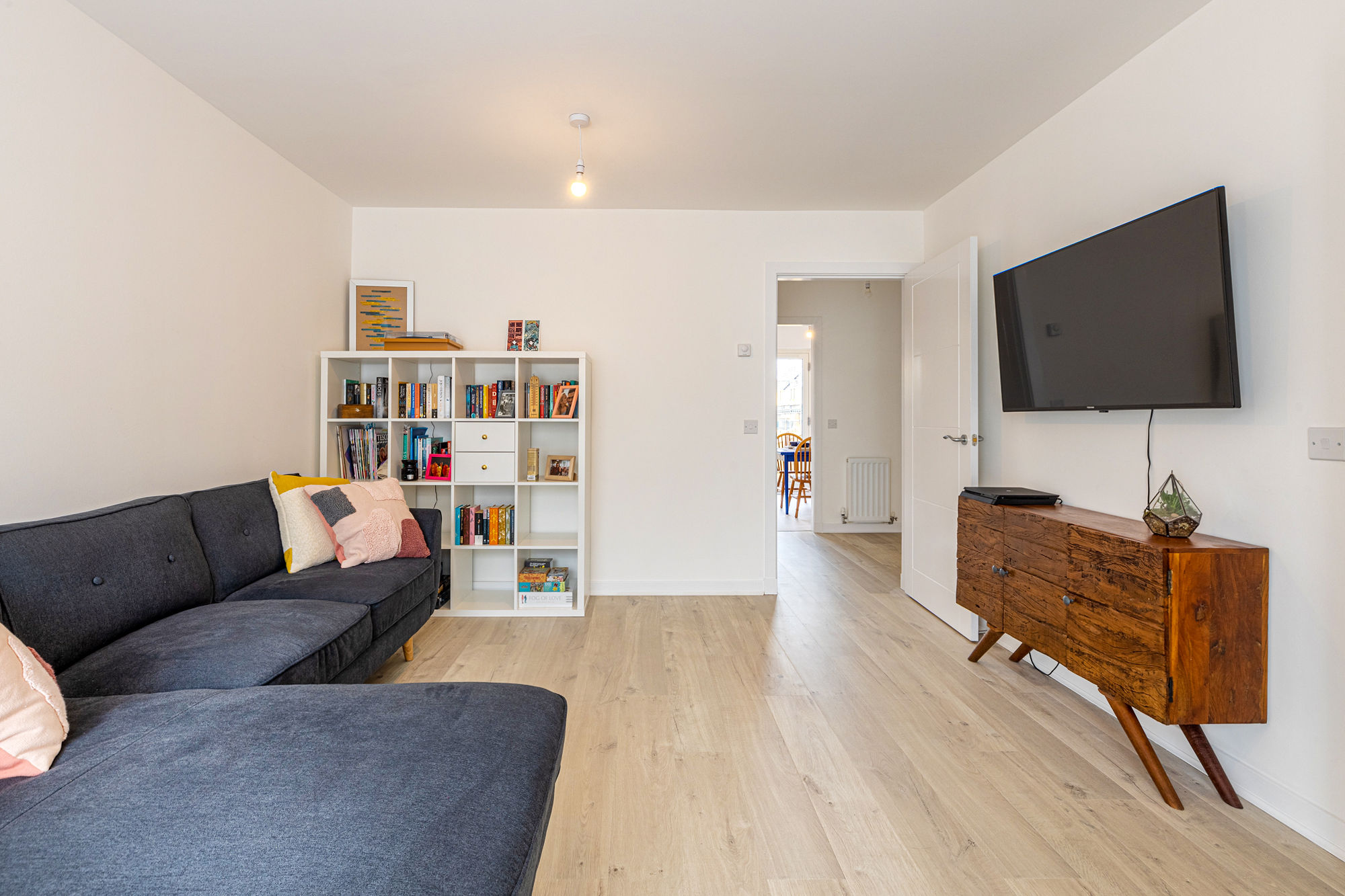 "After living in a flat share for quite some time, our main priority was space, we were desperate for it!" Said Anna.
"While it is mostly going to be just us two in the home, we also wanted extra room for when my kids come to visit" added Ross.
"So when we found the properties at Pennywell, we were really taken by the size of the rooms, especially in comparison to a lot of the other new builds we had looked at." Said Anna
"Neither are us are from Edinburgh, so it was really the property itself which sold us in the first instance, we only discovered how handy the location was through the development. It's really central and it's an easy commute for Anna to go to work, while I'll be working from home for the foreseeable." explained Ross.
"We initially reserved the property off-plan. It was quite fun imagining what our new house was going to be like, but we managed to get a solid idea through the development's previous phases and floorplans. It was more than enough to convince us."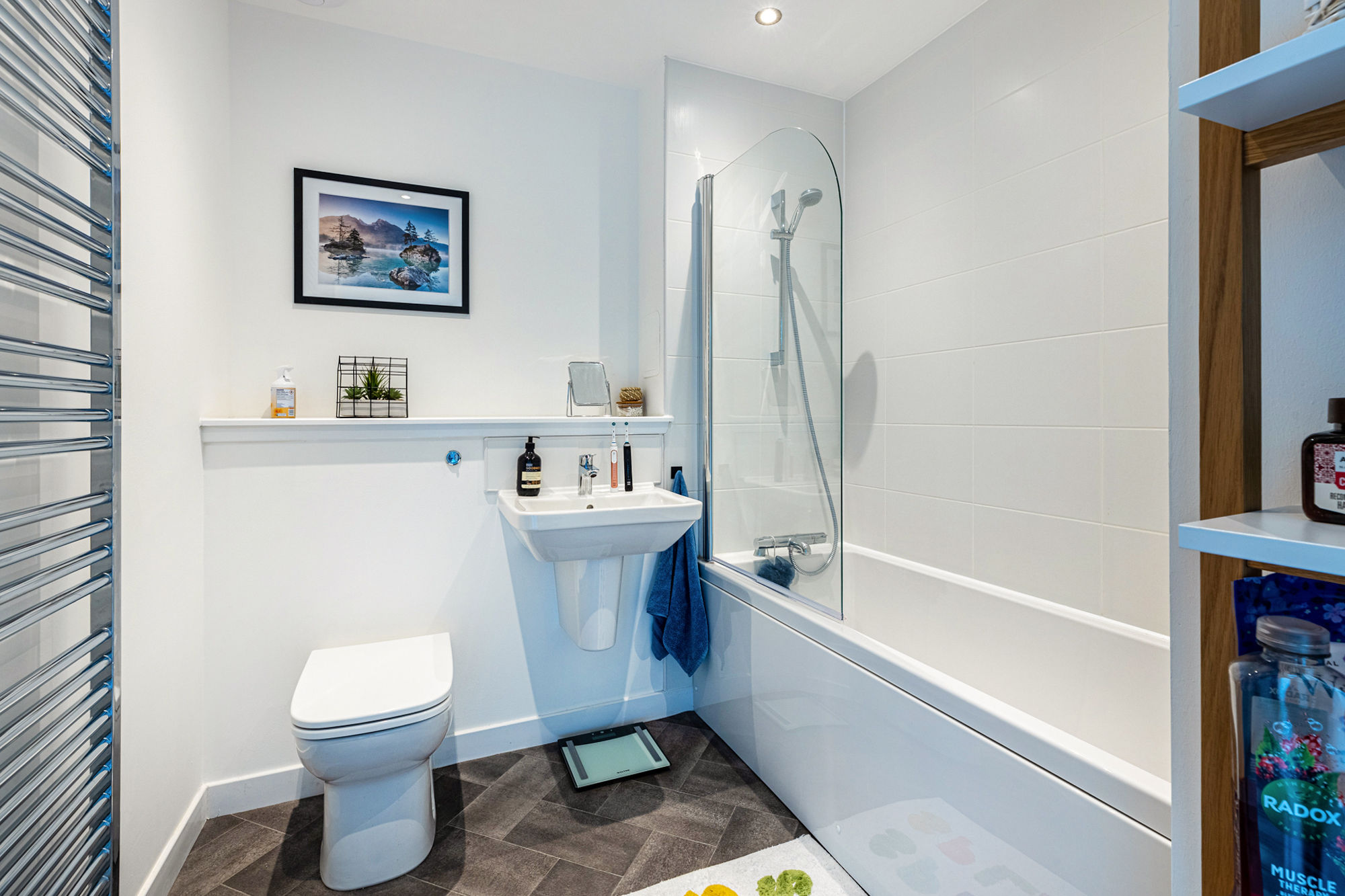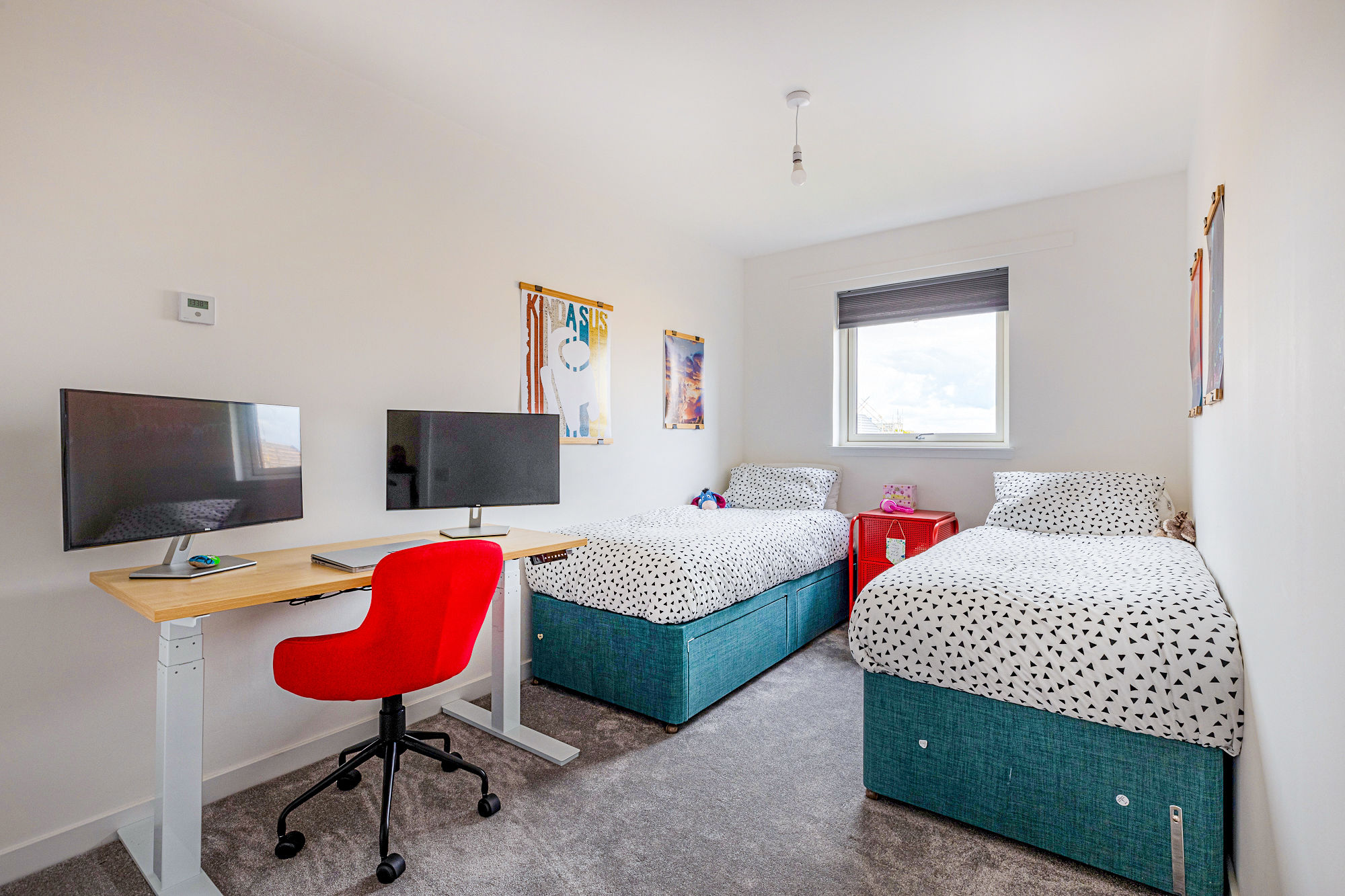 The couple eventually moved into their home last January.
"Despite the delay, it did mean we didn't have to pay LBTT, which was a definite bonus! The sales advisor on site was really helpful, she was very straightforward and answered any questions we had throughout the process." said Anna.
"It also meant we had plenty of time to plan what we wanted to do to make the house our home. We are still finishing decorating some of the rooms, so our favourite is really whichever one was last completed. Currently, it's the living room, it's really bright and spacious. When you're in it you feel like you're in a completely bigger house."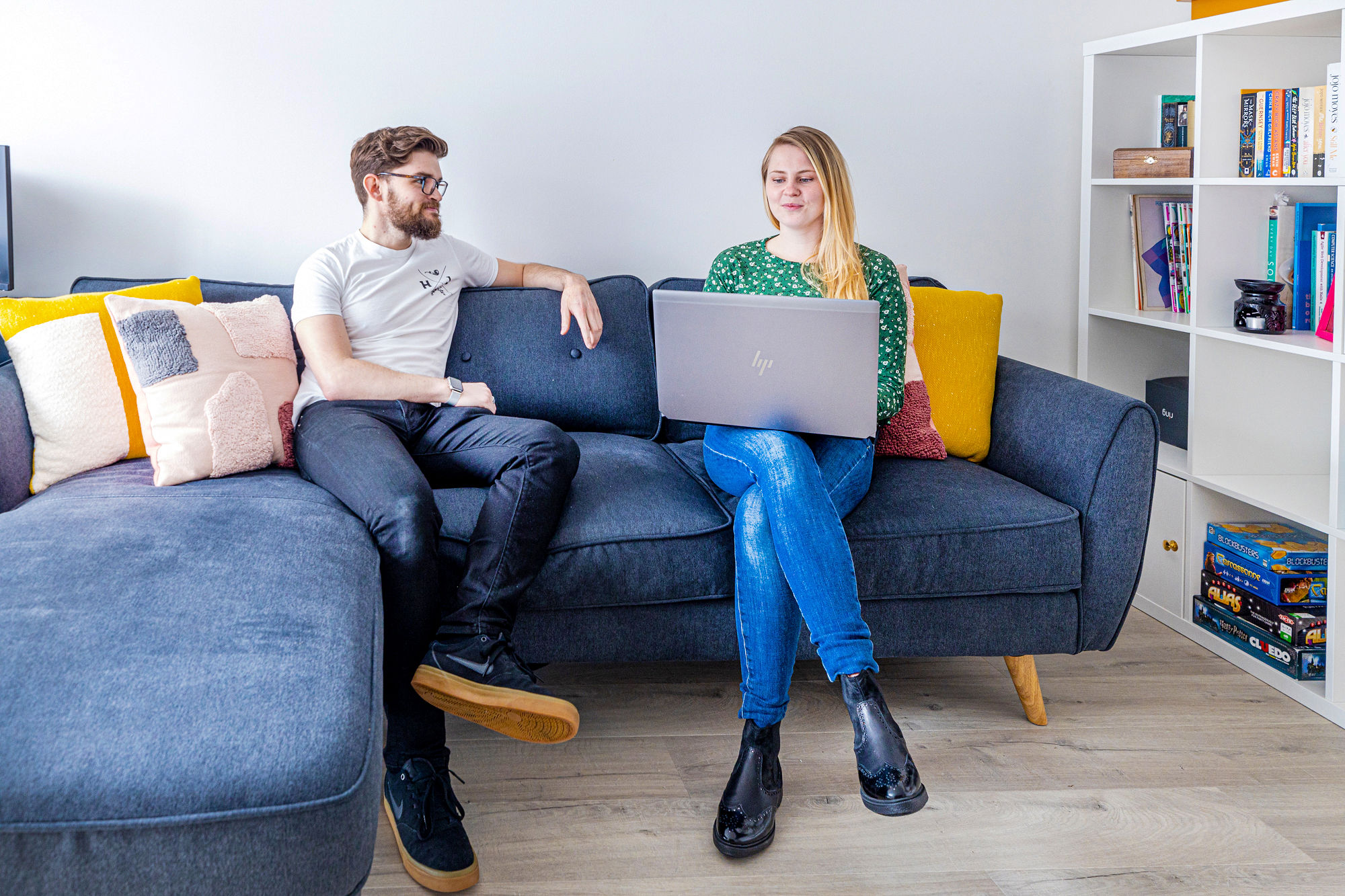 "I'm really looking forward to being out in the garden. It's already neat and tidy with the grass, so when it gets a bit warmer we're hoping to start putting planters on the fences, as well as creating a BBQ and vegetable growing area." Said Ross.
"The community around us has been really good so far; even with lockdown the neighbours have been really friendly. When we first moved in we received a community newsletter about what was going on around us, so we're definitely up for investing more time in the area and look forward to see what Urban Union will be doing at Pennywell"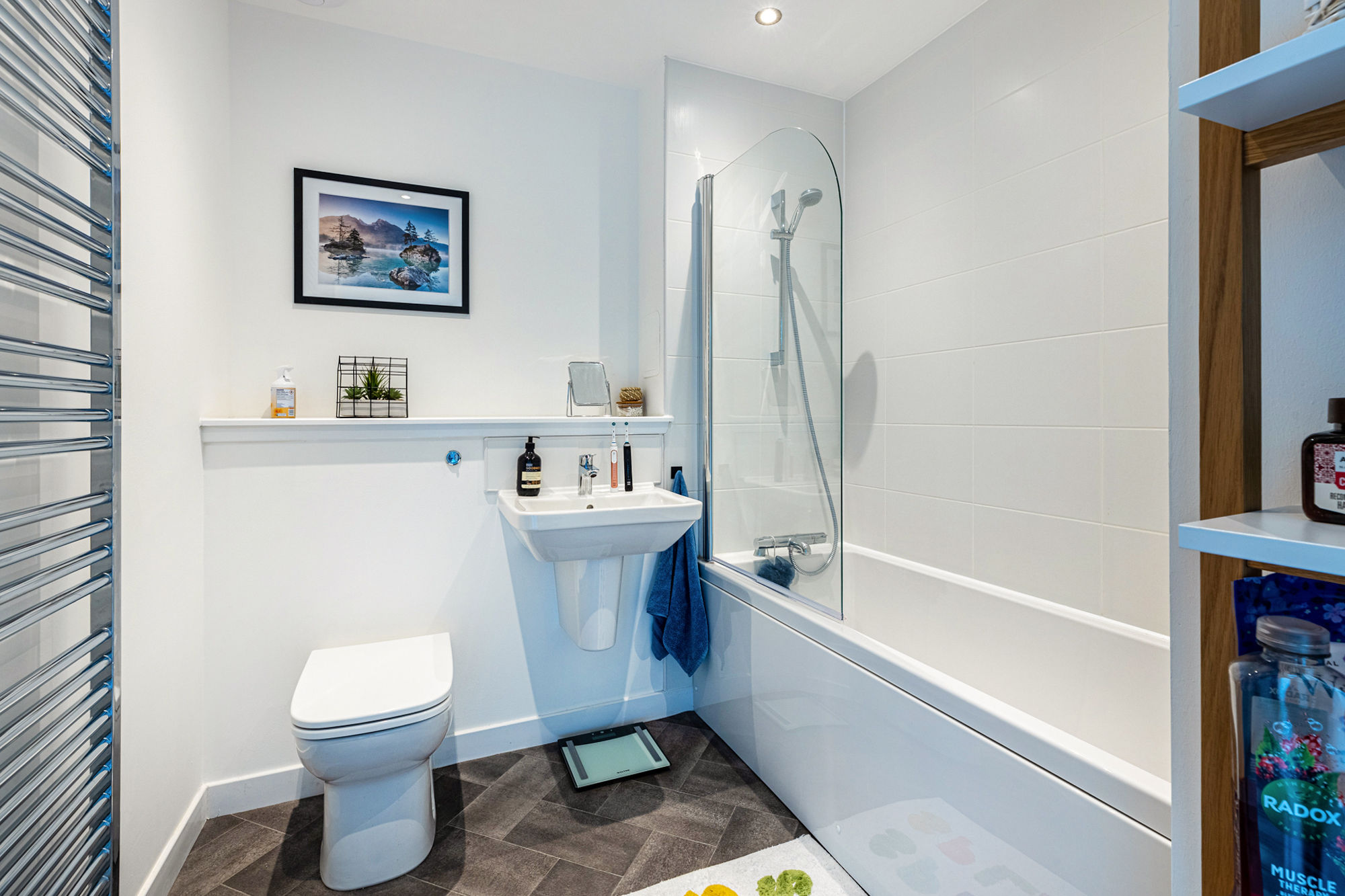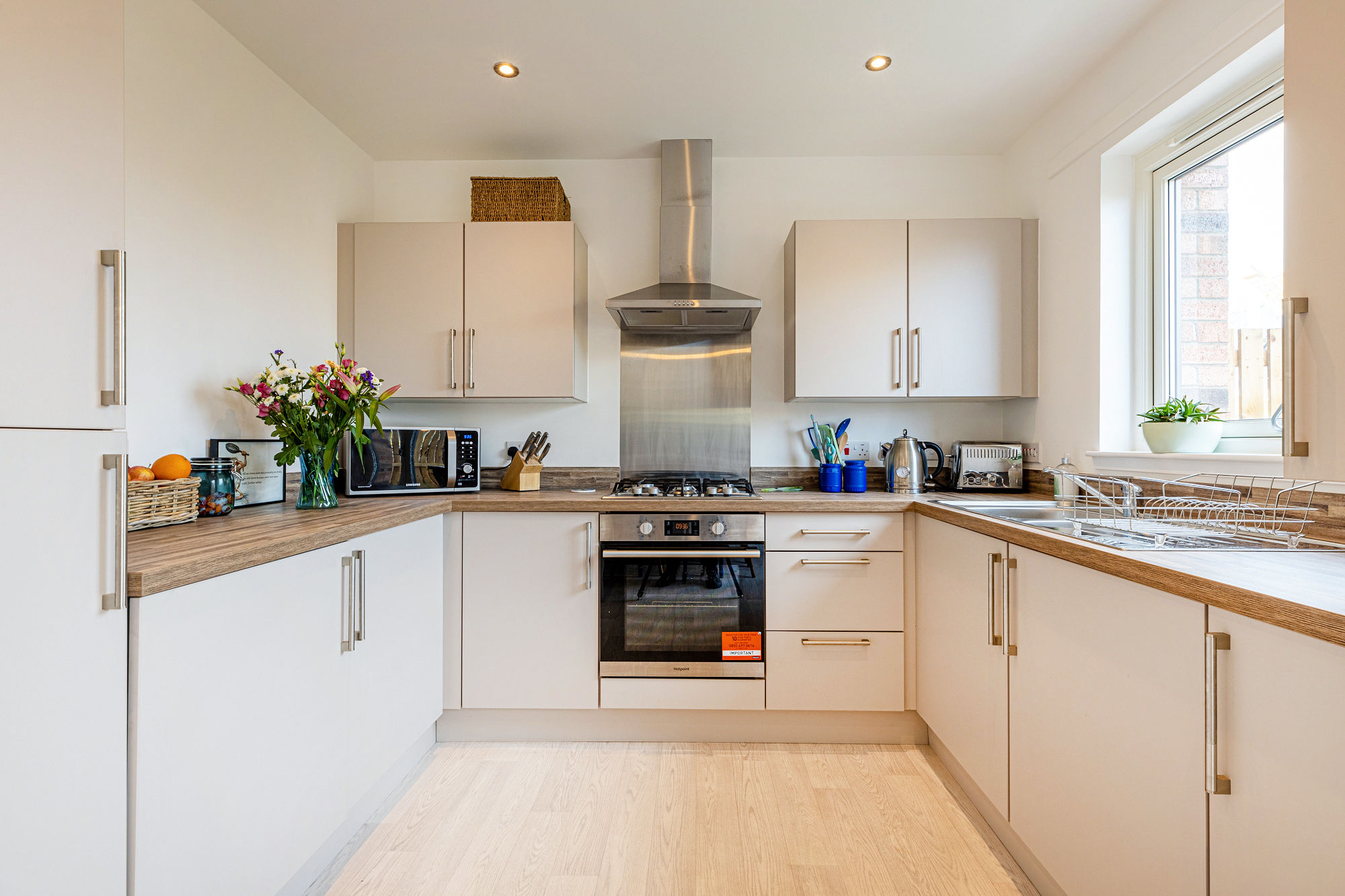 When asked for any advice they would pass onto first time buyers, both Anna and Ross said it was important to plan. "We used a Help to Buy ISA, but we were still a bit late going into it. We would definitely recommend building your credit score as early as you can, it will open up more options to mortgage products, similarly with a higher deposit.
"Also people shouldn't be afraid of buying off-plan, there's tons of tools and resources online to help you out, and seeing your house be built before your eyes is quite exciting!"
Interested in a new home at Pennywell Living?
We currently have the last remaining one-bedroom property for sale at Pennywell Living. 'The Ross' is currently available and priced at £144,000. Reserve for just £99 until the end of February.
To find out about our next release of one and two-bedroom apartments call 07940 992182 or email pennywellliving@urbanunionltd.co.uk.
For more information see our Development online or call 0141 530 4000.