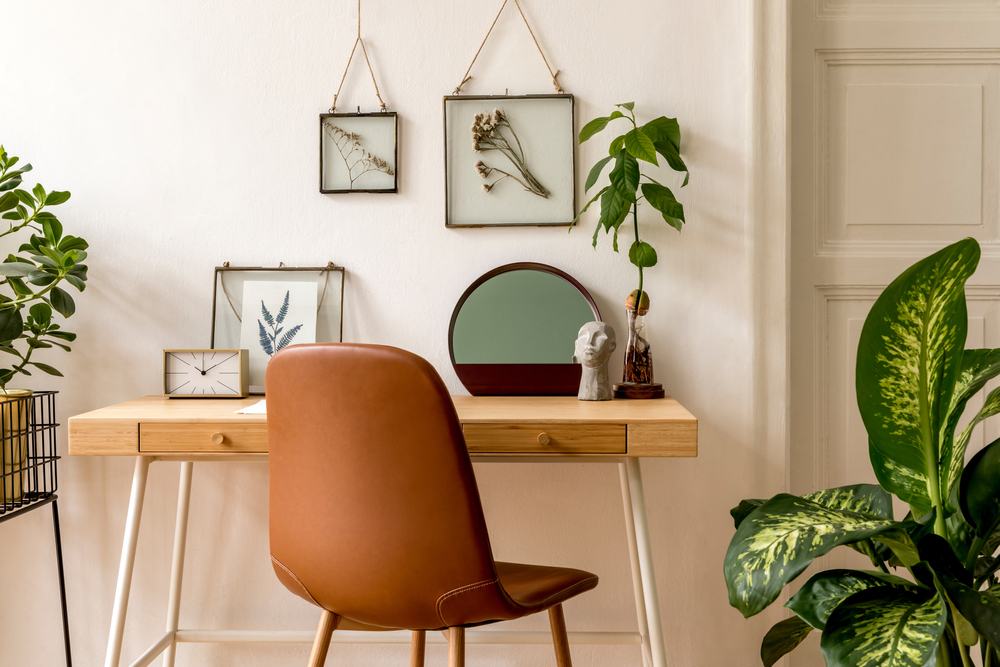 The Changing Property Market
When the pandemic hit the UK, the property market effectively shut down for three months – along with everything else apart from the most essential services. Never had our homes been more important. We were confined to our homes for work, school and even socialising albeit online. Gone was the need for many to commute to work, eat out, travel overseas, visit friends and family or plan events.
This has had a lasting effect on what we prioritise when searching for a new property. There have been huge shifts in what buyers' place importance on – with many people still looking to have more space and better access to a garden or local green space. The sense of community has also been highlighted as we often relied on neighbours to bring essentials when isolating – and the recent Jubilee celebrations have also reminded us of traditional community spirit in coming together for a common cause.
Some of the trends we saw during lockdown have stayed with us – people now want to have a home office for hybrid or continued home working, and with recent news of rail strikes and airport delays, 'staycationing' and making the most of our own back gardens in the good weather has increased.
However, there are some aspects that are returning to normal. For example, city dwellings are making a comeback. There was a drop in demand for city properties from the spring of 2020 onwards, but there has now been a 50% increase in people in rural homes looking to move to the city compared to the same period in 2021. With government advising that we all 'return to the office' earlier this year, people once again have the need to be closer to work. In addition, university accommodation is back in-demand and rents are rising leading to landlords looking to invest in rental properties for the high yields.
Before the pandemic, people searching for a home on Rightmove would tend to be more flexible including the location, property type, number of bedrooms, size of garden, and scope to extend when setting their search criteria, but now people are searching for a particular property type and and size with less flexibility. Rightmove has also seen a 70% rise in those looking for a garden compared to the same period in 2020. In contrast, people are much more flexible on location so long as the property is right. Buyers have widened their search by up to 58 square miles giving them access to on average 6,000 more properties. This means that property type and size trumps location when looking for a new home.
As we get back to normal, the search for homes near to rail stations are rising rapidly. This began last summer but now there is a clear trend for people to find a home that gives them an easier commute to work.
In terms of property type, flats now appear to be most in-demand. In 2020 houses were most popular with buyers as people wanted more space during the seemingly never ending restrictions. However, there has been a rise in demand for city centre flats with three-bedroom flats now more popular than three-bedroom houses as people look for an affordable way to create a home office.
One thing that is clear is the rising house prices across all property types. Prices have risen every month for the last four months and the average house price in the UK according to Zoopla is now £250,200. This level of price growth has not been seen for over 8 years. This rise is fuelled by lack of supply and even though we are seeing rising interest rates and cost of living, it doesn't seem to be dampening house prices. The number of people requesting viewings is 31% higher than the same period in 2019.
Market commentators believe that for now, house prices will keep rising even though we are seeing signs of a gradual market 'slow down'. Competition may ease in the latter part of this year.
By purchasing a newly built home at a fixed price you are protected from being in an 'offers over' situation. You simply reserve the property and if, in the meantime house prices rise, you will still pay the fixed price. What's more, by living in an energy efficient home close to amenities you will be minimising your fuel and petrol bills.
Talk to us about our latest developments and register for updates.