Renting Versus Buying Your First Home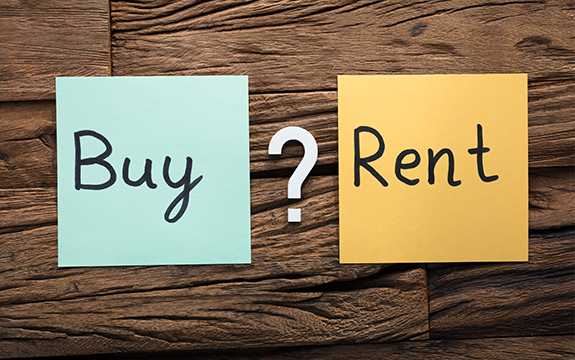 Instead of spending thousands of pounds each year on rented accommodation, maybe it's time you invest and consider buying instead? But how do the figures stack up?
A major barrier to purchasing a first home is getting together the deposit and funds for LLBT and of course legal and moving fees. However, help is at hand with the government's Help to Buy Scheme. With Help to Buy (Scotland) first time buyers just need a 5% deposit, and the rest of the deposit is available through an equity loan for up to 15% of the value of the property which means you can buy a home with an 80% deposit, enabling you to secure a better mortgage deal than if you only had 5% or 10%.
Many parents or grandparents may have a child applying for university and you could find that buying a home for them will save money on rent and of course you will benefit from the rise in property value. In fact, according to the Hometrack UK Cities Index Edinburgh and Glasgow shrugged off any uncertainty, with Edinbiurgh reporting a year-on-year growth figure of 7.4% and Glasgow 5.3%. As a comparison, London was -0.4%.
We have looked at the comparisons between renting a 1 bedroom flat versus buying a new 1 bedroom apartment from Urban Union. By using our mortgage calculator you can work out your monthly payments and compare the difference in costs.
The report from Citylets Rental Reports provides up to date information on the Scottish residential lettings market and the stats show the average rental in Perth, Laurieston and Edinburgh. We have based these figures on the average mortgage rate for an 80% mortgage in November 2018.
Perth
Average student rent: £300 – £530
Rent average: £416
Price to buy: £105,000
Average Mortgage Repayments November 2018: £439
Laurieston
Average student rent: £450
Rent average: £589
Price to buy: £110,000
Average Mortgage Repayments November 2018: £460
Edinburgh
Average student rent: £25
Rent average: £729
Price to buy: £109,000
Average Mortgage Repayments November 2018: £456.19